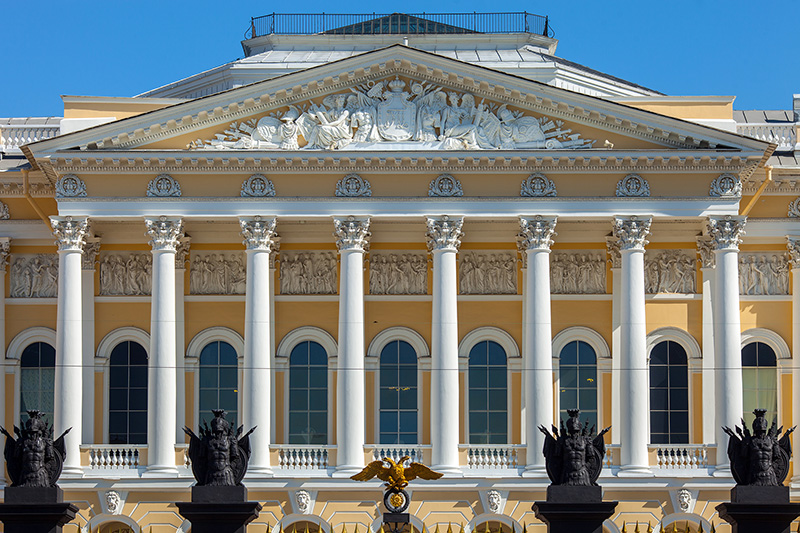 I have been fortunate enough to be invited to a private New Years Party in St. Petersburg, which is one of Europe's loveliest cities and probably has the most Palaces. This year, the venue was the Mikhailovsky Palace which handily, is just across the street from my apartment. It was built by Carlo Rossi, the Italian architect whose statue also graces the Square I can look down upon from my balcony, in 1819, with the intention of it being a 21st birthday present for Grand Duke Mikhail Pavlovich. Today, it is the main building of the State Russian Museum, and as such contains a huge amount of important Russian artworks (the Hermitage focuses on foreign art).
I love to dress up and get formal, as did my companions (I never post pictures of who I am dating or socializing with. My friends and families privacy is paramount so my dear readers have to put up with solo portraits of me. Enemies however could quite rightly point out that no-one would wish to be seen with me LOL, although I can assure you all my companions were elegant and beautiful) as we sat down to a rather good dinner.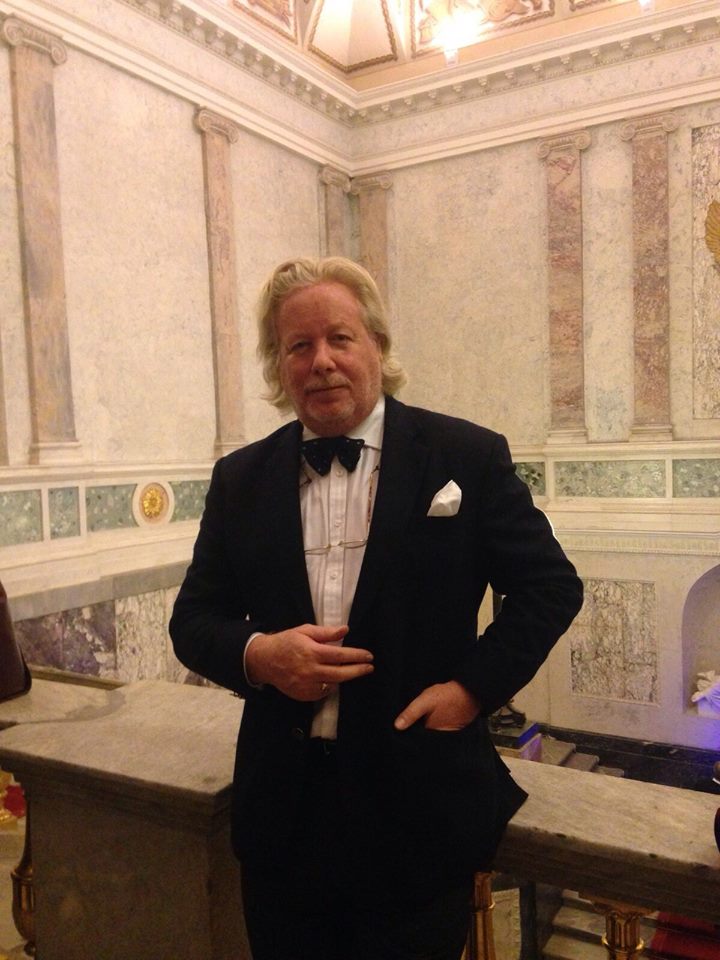 The Russians, rather like the British, are rather good at pomp and ceremony, although less stiff lipped than formal occasions in the UK tend to be – maybe because there is no extant monarchy now in Russia. This heady blend leads to a great deal of elegance, the occasional bling disaster, and eventually, a racous evening as champagne, vodka and excellent Georgian wines fulfill their function. Getting there however is rather more formal, and a lot more fun than the British simple "Cheers". In fact, there is no such equivalent in the Russian. "Zastarovia" doesn't cut the mustard. What is expected is a speech, toasting the hosts generosity, and other elements of the speakers choice. Of course, as the evening goes on, the toasts, depending on who gives them, get funnier and occasionally more insulting. Sometimes this can lead to a duel, or a fight. Personally, I'm all for that. The Russians party hard, and a few bloodied noses always make for great entertainment. Although not at a Palace!
Interestingly, here is a short way to salute a drink, although its more for downing desperate vodka shots, and was coined by the Cosmonaut Yuri Gagarin, the first man in space. As he sat on top of his Vostok rocket back in 1961, preparing to blast off, and probably being not a little scared, the final decision to go ahead or not was his alone. as the countdown neared completion. At two seconds to go, he said "Davai!" (Let's go!), the rockets ignited and he shot into orbit at furious speed. Which is not unlike drinking a bottle of Moskovskaya.
However, we managed to avoid any illicit behavior, traditional or otherwise, and were able to sit down and enjoy an intimate concert of Opera arias and songs performed by the lovely Katazhina Matskevich a Polish singer now based in St.Petersburg. She was both beautiful and talented, singing for an hour close to midnight, when of course we partied and ushered in 2016 in style.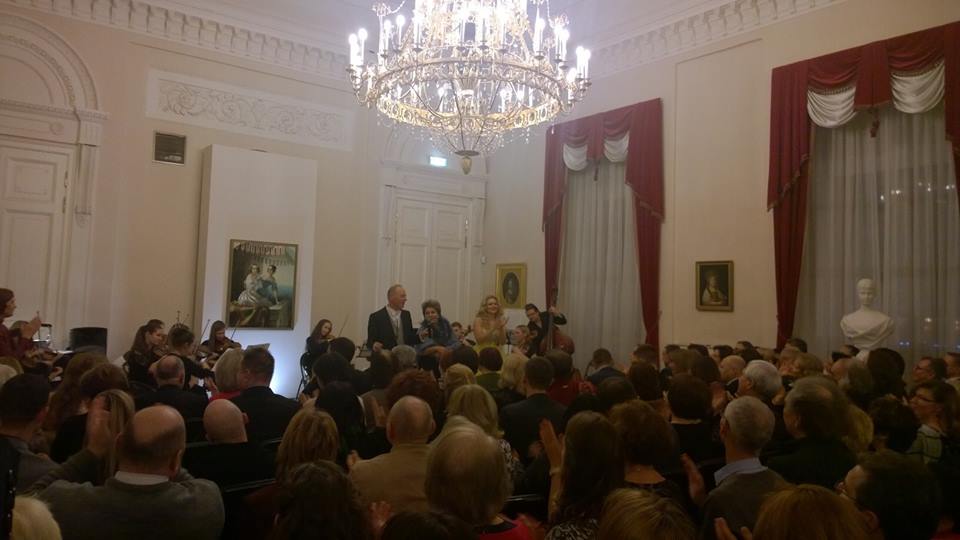 Later that morning, at about 3:30am, we donned coats and hats, waved goodbye to the Palace, and promenaded along Nevsky Prospekt, albeit not in especially straight lines. The street was full of Russians all breathing in the chilly vapours of early 2016, many singing, some staggering, with others dancing their way home.  Happy New Year! Davai 2016!