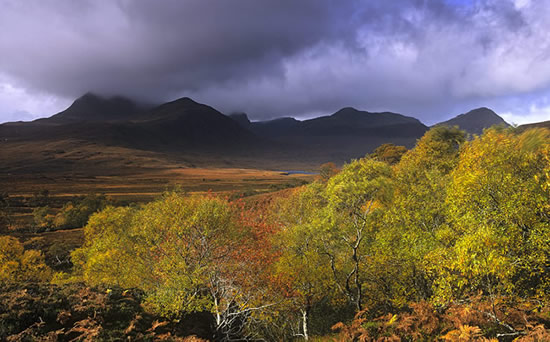 It's not everyday one becomes titled; and certainly not to a title that has existed for 500 years. Yet that is exactly what has happened, I've just been assigned the Barony of Coigach from the Earl Cromatie in the Scottish Western Highlands. Coigach itself is an estate of some 145,000 acres, with the Barony being created in June 1511. The assignation has been completed with the Scottish Barony Register and accepted by the Lord Lyon, the Queen's representative for Scotland. Next step is I need to apply for a new coat of arms – these are granted to individuals so I cannot inherit the previous one. To that end I have employed the services of a heraldic expert in Edinburgh to assist with the design; it's quite an art. Heraldry has specific rules over what can and cannot be displayed, and they should identify the individual. They also have to be submitted to the Lord Lyon for approval, who if successful will enter the arms into the Scottish heraldic registry. I'm working on this project now – rather different from the usual contract reviews and spreadsheets I have to evaluate !
Coigach itself is coastal, the Summer Isles can be seen (and visited) from there. Consequently, although somewhat remote, the seafood, wildlife and natural surroundings are just spectacular. Think fresh oysters, lobster straight from boat to plate, wild salmon, venison and amazing highland beef. Seals pop up in the lochs and Golden Eagles, Peregrine, Red Grouse and Capercaillie can all be seen.
The main Laird of the entire area is Earl Cromatie, who is also the Head of Clan MacKenzie and resides at Castle Leod. I have sworn allegiance tothe clan and will be entitled to wear the MacKenzie tartan, which means a change of wardrobe as prior to this I was of Graham clan. So some old kilts and trews have got to go. The Earl holds annual bashes for Clan MacKenzie members at the Castle each year, Highland Games and so on, so I'll be up to Coigach this summer to take in my new surroundings and introduce myself.
I have been working on a Barony of Coigach website, that's now gone live and can be viewed here.