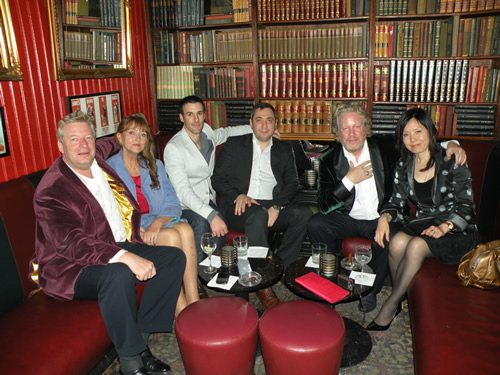 I hit my 50th birthday in New York on 8th May, where a bunch of my friends all flew in to greet me and celebrate reaching half a century. This mainly involved hanging out at the legendary Algonquin Hotel in Manhattan, and drinking a case each of 1960 Chateau Margaux and Chateau Latour at USD1,000 a bottle. The Rossini opera Armida was taken in at the Met, with Renee Fleming in fine voice, while we also caught Valery Gergiev conducting the New York Philharmonic with Stravinsky's masterwork "The Rite Of Spring".
The birthday evening itself was celebrated in the Oak Room, with Maude Maggart's "Three Little Words" cabaret over dinner, in which she explored the theme of those "three little words" all being songs about love. We had therefore the excellent "The Masochism Tango" as well as standards such as "Where Or When" and "You Amaze Me".
That was followed by visits to the Brandy Library and Cigars & Books until 4am. As I said to Meggie later, birthdays really don't get any better than that, and the ghosts of Dorothy Parker et al would have been proud. I'd like a 50th birthday from now on every 8th May.