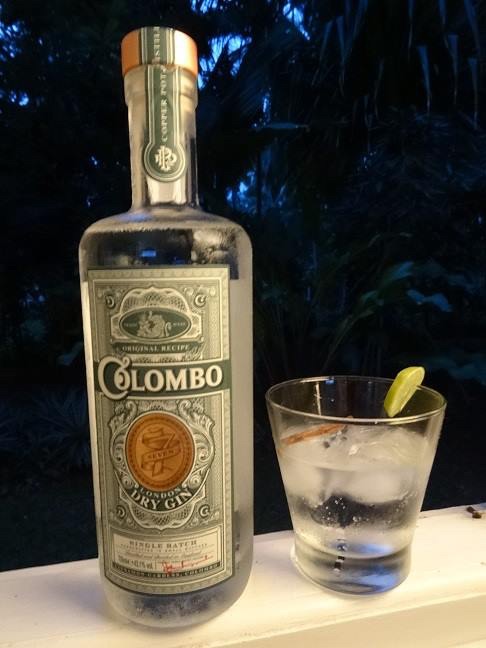 Back in the Colonial days, Britain had about 10,000 civil servants in India (which then included Pakistan and Bangladesh), and another few thousand scattered around Burma, Malaysia, Singapore and Ceylon. They were augmented by the various traders, chancers, and adventurers – and their long suffering wives so memorably described by W. Somerset Maugham.  Scots dominated, then as now, meaning every colonial home and bar catering for this British diaspora had a regular supply of whisky on hand. Many blends of varying quality made their way from Scotland to the region; some of the ancient brands such as Black Dog, Old Keg and Bagpiper were actually distilled locally using know-how and equipment brought in from Scotland.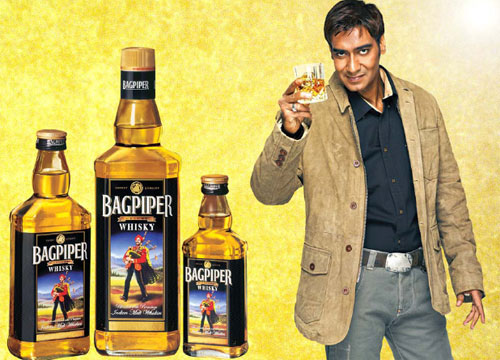 Many of them still live on as brands today – the first whisky distillery in India set up in 1820. Since the end of Empire though, many sank into creating cheap 'whisky flavoured' spirits out of ordinary grain alcohol, although there are signs a renaissance of locally produced South-East Asia Whiskies may be gathering steam – a market the size of India's with a growing affluence is keen to re-engage with the Whisky & Soda so common still today throughout the old Empire regions.
Gin however was a different matter. The British Gin makers were fiercely protective of their product and insisted that "London" Gin could only be made in London. However, as colonial stress and military build ups began to develop in South-East Asia in the 1930's, an increasing demand for a Gin supply for the colonial expatriates grew in voice. A Gin & Tonic was also regarded as a cure for Malaria – the Gin made you feel better while the Quinine active ingredient in the tonic water of the time suppressed the symptoms – Malaria being a recurring symptomatic illness – and rife throughout the region. In fact the Botanical Gardens in Nuwara Eliya, in Sri Lanka's highlands, originally began as a scientific botanical research station to examine which useful species of plant could be grown there to supply Britains colonial needs. The Chincona Tree, from which Quinine is extracted – was one of the first crops, with exports rising to 8 million tonnes in the first two years after the tree was planted as an experiment. (It would later to be supplanted by the cheaper willow).
Faced with a demanding colonial population, the British Government relented and permitted two local licenses to be issued for local production of Gin. These were in Bombay, India, and Colombo in Sri Lanka, and used as well as the typical Gin ingredients such as Juniper (just about the only ingredient that absolutely must be in a Gin to make it a Gin) in addition to ingredients from the local Botanical Gardens. This had the immediate effect of making Gin locally available, cheaper, and satisfying the expatriate population of the day.  However, the end of World War Two and India and Ceylon's subsequent independence put an end to these ventures, and they both closed and were lost to the mists of time.
It was Bombay Sapphire that first made a comeback. A couple of ex-IDV employees purchased a defunct colonial-era Gin recipe from IDV, and began creating small batch Gin, originally distilled in London. The recipe acquired was the old Bombay Botanical Gin brew. Eventually, hitting on the now famous cobalt blue bottle, they made a success of the brand – and promptly sold it back to IDV for a considerable amount of money. That brand, which also now includes the 47% "Star of Bombay" Gin is now a huge global success.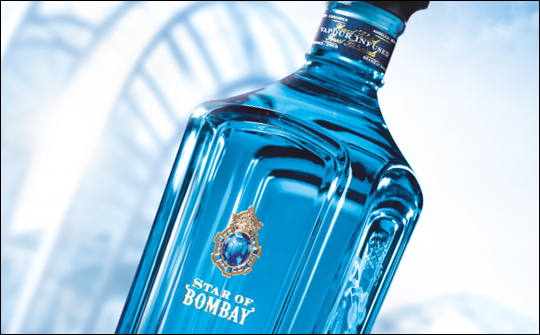 Back to Colombo, the old Botanical Gardens recipe lay in the hands of Rockwell, the countries largest distiller. Usually making cheap alcohols from flavourings (Lemon Arrack anyone?) and neutral grains, they dominate the market. Yet they too, saw the light amongst all the expensive imported brands, sourced an old copper still in London, and used the old Colombo Botanical Gardens recipe, slightly modified for contemporary tastes. The "7" logo acknowledges the seven ingredients – this is a minimalist Gin in terms of additions which are still sourced from Sri Lanka, then exported to London to be used. They are: Juniper, Coriander, Angelica, Liquorice, Ginger, Cinnamon and Curry Leaf. Those are the flavours of Sri Lanka right there.
It is of course excellent, and is the house pour. Which reminds me of my old Butler here, Fernando, who retired last year aged 76 (he had told me he was 64). When I originally purchased the property and sat down in my new home for the first time, Fernando, a portly, short man wearing a dark burgundy wrap, was eager to impress. I had viewed his credentials, which included a period with the British Ambassador in Oman, and at six o'clock summoned him to make me a Gin & Tonic. He went away, and there were the usual clinking and fizzing noises as he prepared the libation. He proudly brought me the G&T on a silver tray, perfectly decorated with a slice of lemon in a crystal tumbler. "Your Gin & Tonic Sir" he announced, beaming. I took a sip, then immediately exhaled, sharply. Fernando looked alarmed, and not a little distressed at my reaction – he had wanted to impress. "Fernando!" I exclaimed – "How did you make this? What proportions did you use?"
"90% Gin and 10% Tonic Sir, just as the British Ambassador in Oman used to like" he replied…