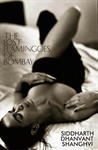 Touted as "novel of the year" in certain Indian literary circles, Shanghvi's work certainly makes a strong case for him as a novelist to look out for. However, although "Flamingoes" does have an entertaining tale to tell, its ultimate effect is one of depression, and of helplessness. A more comprehensive editing job would also have cut out some of the more tedious metaphors that litter the books otherwise fine prose. Set in contemporary Bombay, the book charts the rise and fall of Karan, an up and coming photographer who gets swept up in Bollywood glitterati and its procession of gleaming peacocks (many of them the lost flamingoes of the title), when an intense close encounter with the murder of a local starlet, and it's subsequent unraveling of both his life, and the rising to the surface of the seamier political side to Bombay starts to engulf him. It's not a tale for the fainthearted, his gay, retired pianist friend is dying of AIDS, while retributions and warnings not to testify at a trial lead to graphic descriptions of a dogs death, whisked away on it's lead by a passing car and deliberately dashed against a street light, its eyes popping out upon impact provide both strong visual images, at once both disturbing, yet compellingly believable. However, ultimately the book disappoints, and as a tale of contemporary Bombay sleaze, is rather wide of the mark. Nonetheless, the author has proven himself as a strong voice in urban Indian literature, and if the content can be difficult to digest, he makes a good case of a story well, if somewhat luridly told.
"That Singular Person Called Lear" – Susan Chitty
Edward Lear was a Victorian era British gentleman, known both for his nonsense verse such as "The Owl & The Pussycat", limericks, as well as for his paintings, many of which are now held in high regard by collectors, especially of ornithological art. This biography of his life is a comprehensive, sympathetic and well researched account of what was a full, yet to the subject, melancholy and unsatisfactory life (Lear is presumed to have been a closet homosexual with no outlet for his sexuality). It is a stark contrast in the man's psyche to read of the wonderfully silly limericks and drawings he composed for children, his taste for adventure travel, and his tendency towards depression and the 'morbids' as he called them. Life did also not help Lear by making him an epileptic, and painfully shy. Yet his imagination, and the sheer technical brilliance of his drawings, demonstrate a man of exceptional talent, yet still impaired with the never ending devilment of the tears of a clown. This book is an excellent companion to anyone who has enjoyed either Lears nonsense verse as a child, or his immaculate drawings and landscapes as an adult, and permits a rare look into the mind of a man both so individually tortured, and supremely gifted.
http://www.amazon.ca/Singular-Person-Called-Lear-Biography/dp/0756757274