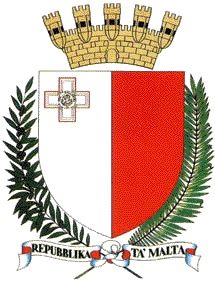 I've just collected my Maltese residency card, granted after I've made a significant property investment into the country. Â That means I now have a British passport, Maltese and Sri Lankan residency and have shifted my tax base to Malta. As I have also reached the sweet age of 55 that means I can enjoy "white hair" status and effectively reduce my personal income tax to zero – I am paid in dividends that have already had (a lot of)Â tax deducted at source.
(Note: Future 2016 post Brexit Chris comments: In the light of Brexit and the impact of Britain leaving the EU, Maltese residency also grants free EU movement which may no longer be the case with a UK passport)
Maltese residency is quite hard to obtain, the investment ceiling is high, running well into six figures, as are the demands for personal intellectual value. As the smallest, and one of the wealthiest countries in the EU – Malta has a solid financial services industry, also supported by thriving casinos and a large tourism industry - the country can afford to pick and choose who it takes. Interestingly, despite it being so close to Libya – North Africa lies just over 100km to the south – Malta is avoided by migrants as there is no-where for them to go, or to hide. There are African immigrants here, but the boat people and other migrants prefer to enter Europe, usually via Italy – Sicily is just another 70km north. From there, under Europe's poorly thought-out Schengen visa agreements, migrants are free to travel and get lost anywhere in Europe – usually in self created ghetto areas they are carving out for themselves in larger cities. This is where problems begin – an issue Malta does not have to contend with.
Meanwhile, Valletta is set to be the European City of Culture for 2018, so all the old Renaissance era buildings are being repaired, cleaned and made ready. With residency granted, and my European base established (something I haven't had since 1986) the next few years will be fascinating as I re-engage with Europe. Malta is a Mediterranean island, with great cuisine, amazing culture, a lovely climate and is very well connected. What more could I wish for?