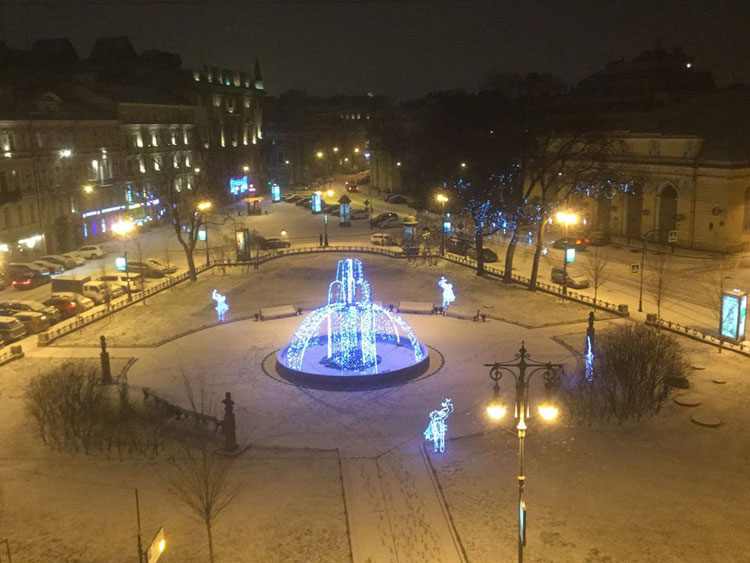 Although I am fortunate enough to be able to live in Malta and Sri Lanka for much of the year, they do both have one serious drawback. They are too warm for Christmas. I've tried, and Malta is beautiful at Christmas with all the decorations in this most traditional of Christian countries, while Sri Lanka has its beaches and sunshine. But to feel Christmassy, I need to feel ice, snow, and serious frost. That's probably because my ancestors were Vikings – I have the typical blood – when I was a child I had red hair, freckles and blue eyes. The eyes remain, although the hair has become whiter (good, it saves me a fortune on getting highlights) and the freckles have long given way to a semi perma tan. But I still need to feel cold, and celebrate Christmas and New Year with snow. If I don't, I don't feel right for the entire rest of the year.
This is one reason why I have an apartment in St.Petersburg, and it, like Harbin, is a winter city, it takes on a different character and soul during the winter months, and feels more vibrant, more alive.
The other is because St.Petersburg is the home to the Mariinsky, the Imperial era and best of Russia's opera and ballet companies. And the wonderful thing about opera in the winter time is that because it is so cold, the Russian winter operas last for 4-5 hours just so everyone can keep warm indoors.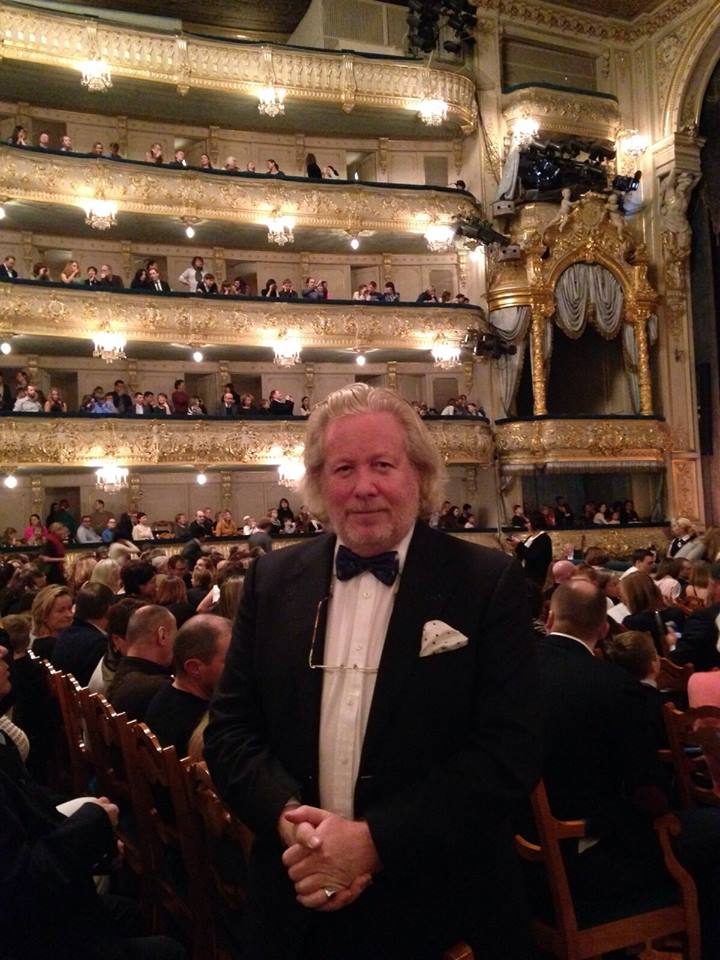 Anyway I'm happy to report that the first of the Winter snow has fallen on St.Petersburg, and you can see the view of Madezevnaya Square, just off Nevsky Prospekt, from my apartment balcony. I was also lucky enough to be able to catch the first of this winters performances of Tchaikovsky's "Nutcracker" ballet, which is always a delight to watch. However, not many people realize it was intended as a double-bill – the second half of the original programme, with the ballet following Tchaikovsky's opera "Iolanthe". In between attendees would sit down in the Mariinsky and have Christmas dinner, which sounds like a jolly good idea to me. It premiered in December 1892 at the same theatre; the Nutcrackers spiritual home is the Mariinsky.  Tchaikovsky also extracted a suite from the ballet, and if you're feeling suitably festive you can hear it here.
As the year ends, it is always lovely for me to feel Winters warm embrace indoors as the fire is lit, the logs crackle, dogs lie next to the hearth, the Christmas tree lights twinkle, whisky gets poured into crystal tumblers and cakes and pastries laced with brandy are shared. Winter may be cold outside, but it is the warmest season inside, one of the reasons I enjoy it so much.