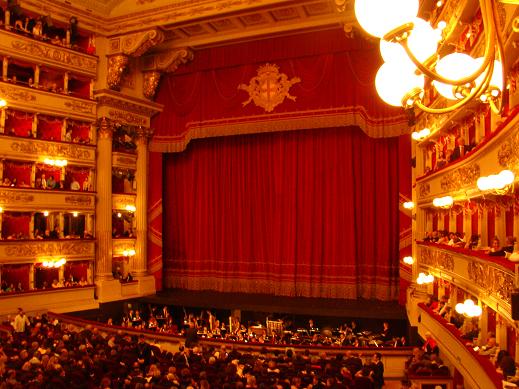 My Spring Europe / India tour is underway, with speaking business engagements in several cities over the next four weeks. However, I also try and coordinate these with cultural activities, and just this next week alone I'll be taking in two operas and seven ballets between Milan and London. Russia of course rules the roost as my preferred theatrical style, yet with an Italian wife and living in Beijing, a trio of Valery Gergiev conducting at La Scala in a Premiere, new performance of Puccini's "Turandot" – set of course in the Forbidden City – cannot be missed. Gergiev of course is the Russian Maestro almost single handedly responsible for dragging Russian culture out of its Cold War prison and back into the international repertory, which is partly the reason why once again the likes of Tchaikovsky, Prokofiev, Rimsky-Korsakov and the enfant terribles of Stravinsky and Shostakovich can still be often heard today.
La Scala is also the home of opera – the centerpoint of Italian culture in this regard. Foreign conductors presuming to take on the likes of Puccini? Oh, the arrogance, and what about the language? La Scala is not for the faint hearted, legends have walked these boards, and the ghosts of Callas, Pavarotti, Toscanini, Abbado and many other greats live on, their musicality seeping from the very walls. Turandot, providing a glimpse of Imperial China to an audience quite prepared to be astonished by the cruelty of the inscrutable Chinese, premiered in 1926 and was immediately banned in China as presenting the country in a poor light. The Princess Turandot is a blood thirsty, vindictive man hater who cuts the head off all her suitors.
Not surprisingly, at the end of Act One we required a chilled glass of Prosecco to calm our nerves.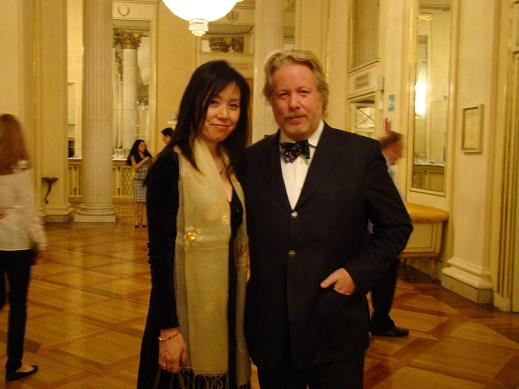 Happily, however, Gergiev, who has been this way before, was whipping up the La Scala orchestra a storm, and with an excellent choir – reminiscent of the Mariinsky's talent in this regard, the opera was rapidly taking shape. In fact, the stage design was superb, and possibly even better than those I have witnessed recently at the Met. With Chinese acrobats enlivening the performance, Turandot's virginity, the rejection of any man and the assumption she is a Goddess may ring true of many Shanghai Princesses even today. As may, given the recent increase of state organized suppression in China, could another ban, for an opera eventually, famously and finally premiered in Peking's Forbidden City only as recently as 1998 and presumably then only to demonstrate how ready it was to assume World Trade Organization integration. Meanwhile, Christians are persecuted and dissenting voices imprisoned. China itself has regressed since then, and Turandot's duplicity, as she first breaks her agreement over the solving of three riddles, then has the residents of Peking murdered until someone reveals the name of her suitor, are chillingly relevant today. There is eventual redemption of course, and perhaps a message – Love wins the day, and Turandot is seduced, quietened, and made meek. But with her suitor in this performance lying down in front of her at the final curtain, one happened upon the image of the supplication of China but at the ultimate expense of acknowledging her middle kingdom's ultimate authority.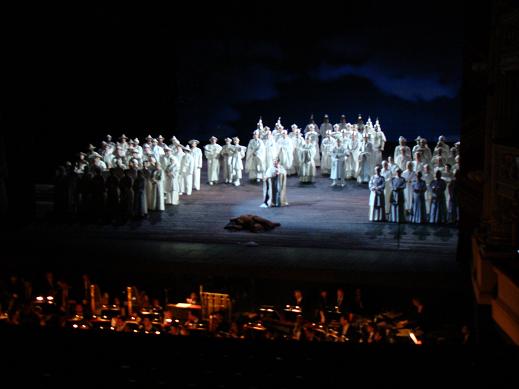 Political readings aside, and who is really to appreciate that other than a potentially too cynical China based businessman or the directors, Bruno Casoni and Giorgio Barbiero Corsetti, Gergiev nailed it. The Russian connection – actually established nearly 300 years ago between St. Petersburg and Italy in musical terms when the likes of Ristori, Araja, Cimarosa and Galuppi were all summoned to Russian Court, continued in the form of Turandot herself, the Italianized, yet Russian soprano, Maria Guleghina. Ably paired with Marco Spotti as Timur, and with the lovely Ekaterina Scherbachenko as the doomed Liu, the Russian thread remained strong in this excellent new production. As it should; these two countries alone stand head and shoulders above all others in youthful audiences and operatic energies in contemporary productions. Yet I remain doubtful of when this particular opera will be staged again in China, despite their recent acquisition and development of a number of Opera Houses within their own borders. Art, at the end of the day, requires freedoms, and China is still not heeding this painfully learned lesson. The rest of us can seek solace in La Scala and the Mariinsky, and thank goodness for that. But the irony of only being able to see an opera set in the Forbidden City at La Scala, while Peking arrests artists and its Nobel Prize winners for literature for "crimes" loom large. Turandot's cruelty has not yet been vanquished.