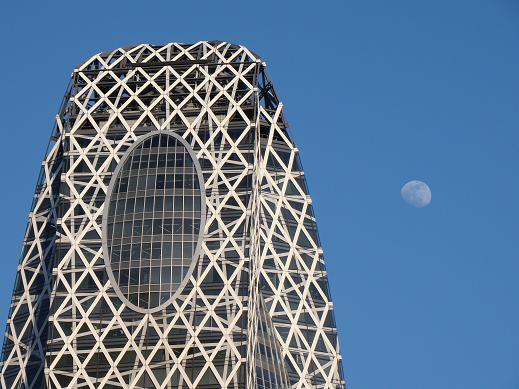 Nowadays I tend to plan my business trips around operatic performances, and especially when the opportunity arises to catch Valery Gergiev conduct the Marrinsky Orchestra. Whenever he and they are in Asia – we go, that's the rule. It's a great way to get some unexpected trips, but as maestros such as Gergiev are booked out months in advance, it's also possible to plan trips to coincide. In October, for example, I'll be having business meetings in the day in New York, while shuffling off to see a week's worth of Tchaikovsky symphonies at the Barbican every night. That's the way to combine business with pleasure in my opinion. Fortunately, Tokyo is not so far from Beijing, so it was an early spring that greeted us – although we did manage to catch on day two the worst snowfall in the city for ten years. Tokyo in snow is also a sight to behold, and we took the opportunity to take shelter in a number of tiny sake bars on the way home.
The Mariinsky concert showcased Wagner's opera Parsifal, which itself is loosely based is loosely based on Wolfram von Eschenbach's "Parzival" the 13th century epic poem of the Arthurian knight Parzival and his quest for the Holy Grail. Light entertainment this is not, and Gergiev anyway is not amongst the most easily entertaining of conductors when he gets his serious hat on. But with Rene Pape, quite possibly the world's premier bass in tow, it was quite an evening. We also enjoyed a splendid dinner at the French restaurant just opposite the main Suntory Hall. The Japanese really are getting very cleaver at creating authentic European cooking.
The rest of the trip – more a long weekend, was spent doing the usual – shopping in Shinjuko and taking in the amazing Tokyo department stores. Much to my delight they still have huge HMV and Tower megastores packed full of CD's – try finding those in London or New York now. The wonderful Bulgari Bar was visited – twice – a welcome retreat from shopping the stores in Ginza. The bar, as far as I know the only F&B outlet Bulgari has, also possesses a fine selection of premium Japanese whiskies. The purists may scoff, however the Japanese whiskey industry was begun by a Scot who noticed the same quality of waters in Hokkaido as he had known in the Scottish highlands. The malts can be very good indeed. Naturally it was tough to persuade me to leave.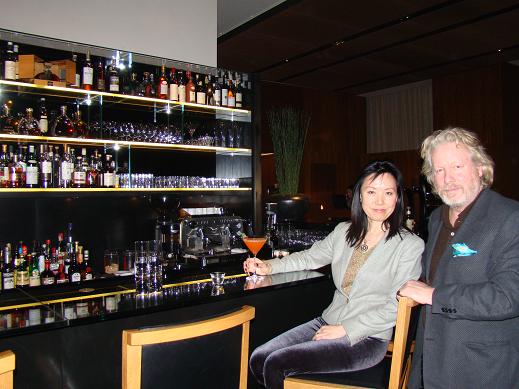 The other great thing about Japan is the orderliness of their society – tsunamis aside, everything works and there is a social discipline rather removed from the chaotic exuberance of China's great unwashed proletarian equivalent. Dare I say it? But I find the Japanese rather more culturally refined. There was time to take in some amazing noodles, more sake and enjoy some amazing contemporary architecture, before stocking up on delicacies to bring back to Beijing. Oh, and one excellent Teriyaki, from the best Wagyu beef. There's nothing quite like having it prepared and cooked in front of your very eyes.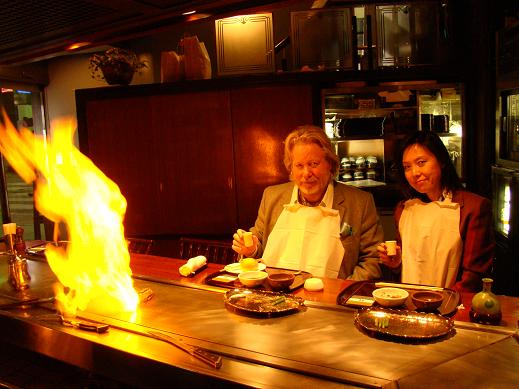 Hopefully Japan will recover quickly from the awful disaster that befell it just a week later. I hope so, because a long weekend in Tokyo is one of life's well earned pleasures.