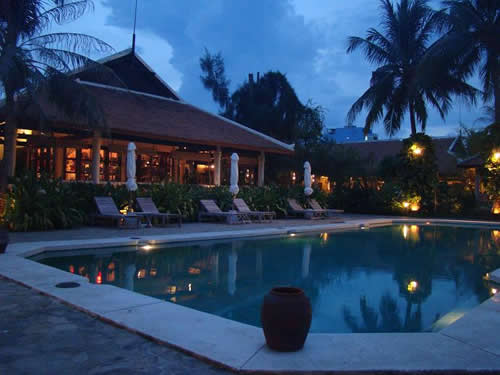 It's been a seriously hot summer in Asia, and time to leave the broiling streets of Beijing behind and look for pastures new. Although I've traveled extensively across Asia, I've never visited Indochina – that quaintly named section of South-East that was colonized by the French. Heading off to Vietnam, where my firm also has two offices I would visit for the first time – was the summer holiday for me for the year.
Flying into Hanoi, I was immediately struck by how much the administrative infrastructure was very similar to China's – of course, another Communist country, and at first glance it seemed almost to be a Chinese Province. Driving downtown, one passes Chinese temples and Chinese stylized buildings aplenty. China's cultural influence is strong here, and especially that of the Cantonese, who have been settling into Vietnam for centuries. Yet those first impressions are misleading – the French, as always, left a strong cultural marker here, and no more so than the cuisine, architecture, language, and a certain aspect of elegance and style that the Chinese just do not possess.
I checked into the Metropole which is both legendary and possibly the best hotel in Asia. Managed by Sofitel, the ambience of the hotel is just superb – although the hotel has been extended now to two wings. The original wing is above the main entrance, and is where guests such as Charlie Chaplin spent their honeymoon – (you can stay in the Chaplin suite) and other illuminaries such as Graham Greene and Somerset Maugham also stayed here, as did Jane Fonda, visiting US troops during the Vietnam war. However, it's the new wing that's the one to stay at – superb, modern rooms, an excellent bath and wonderful lounge make the new wing the exception to my rule that traditional is usually best. The most impressive feature of the Hotel however is the swimming pool – and just as I left a sweltering China, I entered an even more saunaesque Hanoi. I was literally melting in the heat. However, the Metropole is so good that one doesn't really want to leave in any event – so a week was spent sampling various cocktails at the bar in the evening, eating at the French restaurant (fresh tuna steak flambe'd at the table in pastis) and getting some serious quality time by the pool in book reading.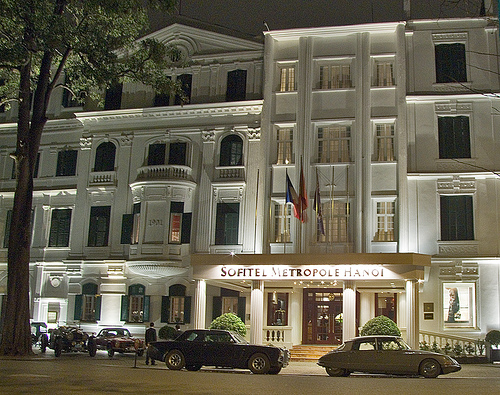 From Hanoi – with its art galleries, fine dining and impressive parks, onto Saigon (Ho Chi Minh) which is further south and has a distinctly different feel. Friendly rivalry of course between the two, but some fractures still remain – Vietnam was partioned for several decades, with the French and then US being based in Saigon while the Communists ruled Hanoi. The American influence then is stronger in Saigon, while hotels again such as the Caravelle (where the last US helicopter took off from the roof in the famous film of the fall of the city), the Majestic is where I stayed, again more colonial opulence. Sadly, the Continental, where Graham Greene wrote most of his novel The Quiet American, is no longer what is was, and is in need of a serious refit, updating, and reflection of its history. Yet the streets of Saigon, with its opera houses, great restaurants and coffee shops make it very Vietnamese, and the realization that Viet culture is perhaps rather more subtle than the brash nature of China.
Finally, a three day resort trip to Nha Trang, on the east coast, to chill out at Six Senses, and have spa, grilled lobster, fresh anchovies and bottles of Chablis made a memorable first visit. Vietnam is very much going to on my agenda, and next time, Hanoi I'll probably take in the autumn.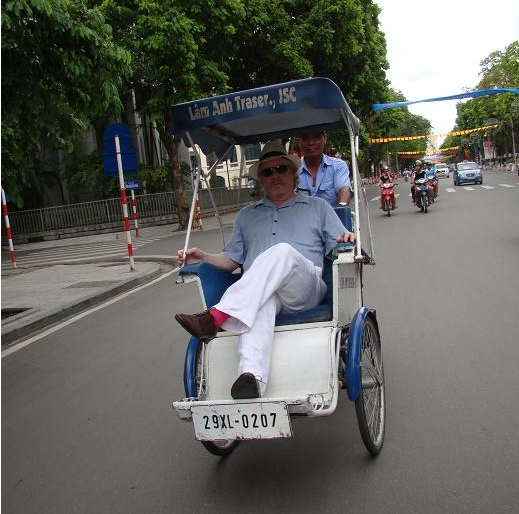 Both Hanoi and Saigon have a remarkable ambience, and the pollonization of French culture into Vietnamese has resulted in a certain serenity and gracefulness that the Viet possess. Fresh baguettes, decent wines, and a certain Gallic flourish provide Vietnam with a culture far more deep than it first appears. A love and appreciation of art has also manifested itself in the country, and I managed to persuade the Metropole to sell me a large oil painting that was hanging behind the concierge desk. Painted by the Vietnamese master Bui Van Hoan, whose oils are highly collectible, and often reflect monsoonal landscapes, with washed greens depicting a far off village seen through the rain. I managed to get that home, and it's an important piece by a master that now hangs on my lounge wall. For art, culture, literature, great cuisine and a relaxed ambience, time in Vietnam is quality, and Hanoi a city it would be possible to live in for awhile.