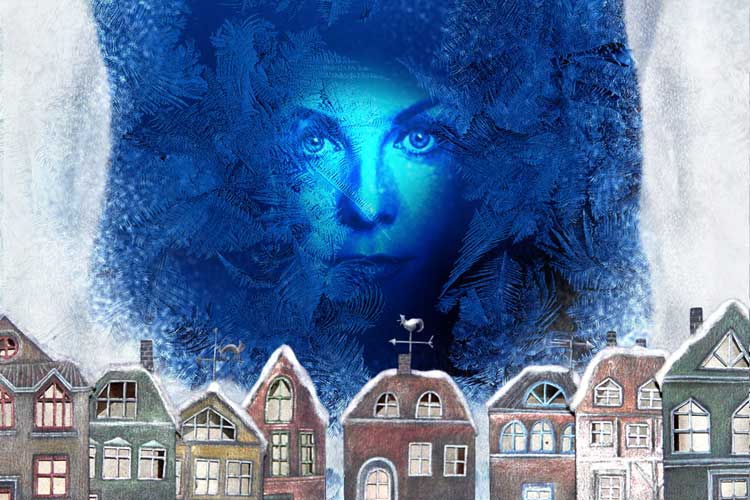 The Soviet era Opera "Kai & Gerda", based on the story of the Snow Queen  by Hans Christian Andersen has been revived in Russia recently, with both the Bolshoi and Mariinsky featuring revivals. The opera was originally premiered at the Mariinsky (then known as the Kirov) on Christmas Eve 1980; the performance I saw is the third production, with significant improvements available in terms of costumes, sets and technologies that were not conceivable 40 years ago.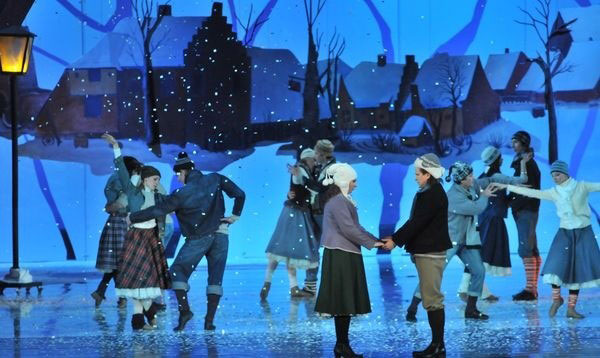 With a dramatic score by Sergei Banevich, the opera is aimed at children, yet as with all aspects of Andersens work, there is more than enough in the story and effects to keep adults entertained during the two and a half hours performance. The work is well known enough worldwide for me to excuse myself from describing the tale, other than it being a story of redemption from the powers of evil, and the ultimate triumph of love over death. Kai has a sliver of ice placed in his heart by evil trolls under the patronage of the love jealous Snow Queen, who wishes Kai and his girlfriend, Gerda, to split up. The story follows the original in better details than the sanitized Western version, in that Kai is introduced as an orphaned street child taken in by a kindly Grandmother. Gerda is presumed to be an orphan girl. The two grow up playing together yet as they age start to fall in love and have real feelings for each other. This natural progression is halted by Kai's heart being frozen by the Trolls as he falls into the domain of the Snow Queen.
No-one does winter tales as well as the Russians, and both the costumes and stage sets are amazing, with the town scenes especially lifelike. Ice skaters may be replaced for ease of performance by roller skating, but the overall effect is superb, and increasingly so as the production becomes more darker and more intensely cold as Gerda travels to Spitsbergen to save Kai. Love wins the day, quite literally over the eternity of death, as Kai's attempts to spell the word out in ice crystals ultimately fail. I always feel rather sorry for the Snow Queen, the ultimate frigid bitch, as her evil desire to usher in the cold eternal night amongst glittering stars are foiled. She doesn't die, yet lives to presumably fight another day.
The opera has a fun, contemporary score, and a couple of decent arias and a love song. Given the universal appeal of the original tale, there is no reason this production should not take its place in the Winter Opera repertoire – its message applicable for children and adults alike.