Miami – Mimo, Royal Terns & Black Beans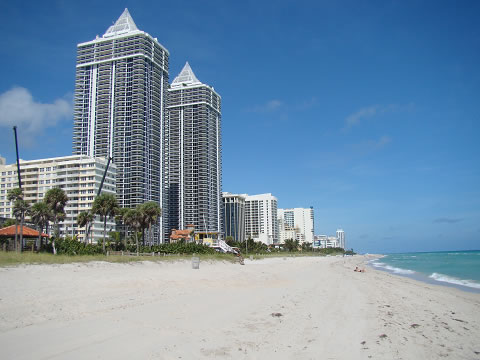 I've just been in Miami for a conference, and it's always good to visit. I always find America to comprise of greatly differing cultures and cities (after all, like India, it is comprised of many different states) and Miami has a charm and character all of its own.
Many of the legendary Miami art deco buildings were created by the architect Morris Lapdius, and the so called "mid-century modern buildings" known in style as "Mimo". Frank Lloyd Wright and Bauhaus are all part of this school, but Miami born Lapidus went a step further. Often described as 'mad' or simply 'crazy', Lapidus's basic style revolved around his beliefs that "Less is a bore" and famously, "Too much is never enough". Stating that his buildings were "the crazy hat for women, the dazzling tie for men" he created many of Miami's now iconic buildings and hotels, including the one I stayed at, the Eden Roc, located right on South Beach.
The pile next door, the Fontainebleau Hilton is one of his also, and so began my long tradition of having sitting American Presidents arrive just next door. Just as George W. Bush used to follow me around China, staying at the St. Regis Beijing and Portman Ritz Carlton Shanghai when I had apartments there, so did Barack Obama turn up at the Fountainbleau. It wasn't as disruptive as having to put up with Bush's paranoia (once security x-rayed a bunch of bananas I'd bought to eat in my apartment at the St. Regis while he was also staying there) but the sight of a US warship just off the coast was mildly disconcerting. If terrorists were to plan an attack, they were probably staying in my hotel, and I had ocean views. Still, it was the first time I got to see weaponized jet ski's patrolling the beach and waters, and for two days no beach access was permitted as the President enjoyed his views over the Gulf of Florida at my expense. Still, never mind, the fact that someone in the US Navy Seals gets to train on jetski's while zooming about with a machine gun, grenades and quite probably rockets onboard a'la James Bond made it all seem rather glamorous. I hummed the theme to "A View To A Kill" for most of my stay at the Eden Roc in honour.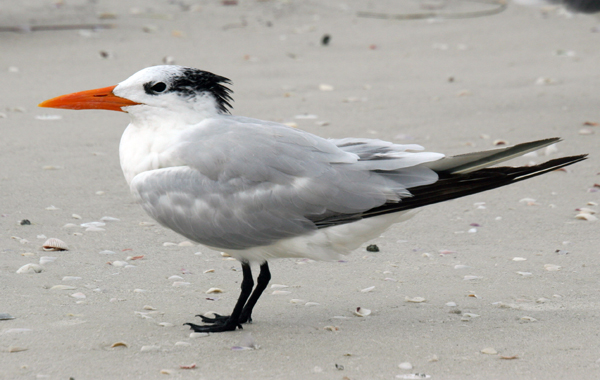 The beach, in its deserted quietness attracted several hundred pairs of the migratory Royal Tern, a magnificent bird usually extant in South America, so I had my ornithological kick. As Obama was presumably confined to his room, I could explore the South Beach restaurants, and Cuban cuisine is a must. Cuban food of course has its roots in Africa (but I'm not sure a lot of Cubans realise this), and is very fattening. Black bean soup though is a must-have, it's a Cuban staple, and there's more pork in a traditional Cuban roast pork sandwich than there is in most pigs I see in India (which as it has the largest population of Muslims in the world isn't very many, but you get the drift). Paired with a decent chilled sauvignon blanc from Napa and a fine smuggled Robaina Unicos it was an excellent evening. One only hopes the Americas lift this stupid embargo so Cuban cigars are more easily found in Miami than having to do some deal in a doorway with a Haitian spiv for what is only, after all, fifteen dollars a smoke. Finally, to see what all the waitresses who went to see Dr. Christian Troy as plastic surgeon in "Nip Tuck" ended up looking like in real life, a trip to Mangos bar is a must. I suspect the fruit was not the only reason the bar has obtained its name.
It's never enough time in Miami, and this was only four days taken up by talking about double tax treaties, attending an "auditor of the year' awards and generally seeing a lot of other firms partners I've known for years, so all good fun, if rather business oriented. But I shall return, like the Royal Tern, to South Beach and the Florida Keys for Christmas and New Year, and there's plenty of time left to get the opportunity to taste more of real Miami in just two months time. Obama hopefully will stay in the White House at that time (unless he wants to shake his booty at Mangos of course).