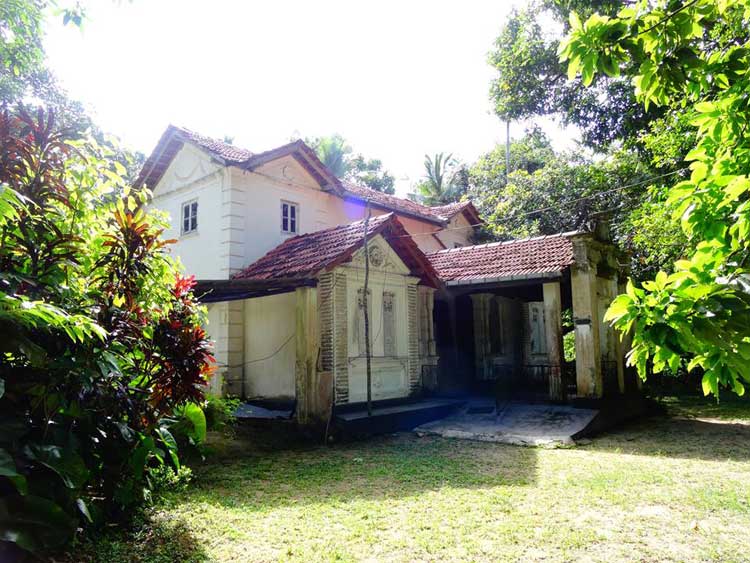 This is "The Mount", a British colonial Mansion dating back to 1860. I have just purchased it. The property sits on top of the highest hill in the Talpe area of Sri Lanka, hence the name. Its about 2km inland, overlooking Paddy Fields, and has some amazing mature trees – there are King Coconut, Jak, Olive, Woodapple, Mango, Cashew and Ebony all here, this is valuable stock. In its day it was a much loved family house, after having cleared out what was essentially jungle that hadn't been cut back for years, lilies and other flowering plants began to appear.
The property is sound, although needs a lot of work – its been left in much the same state as it was immediately after World War Two, although it has been lived in.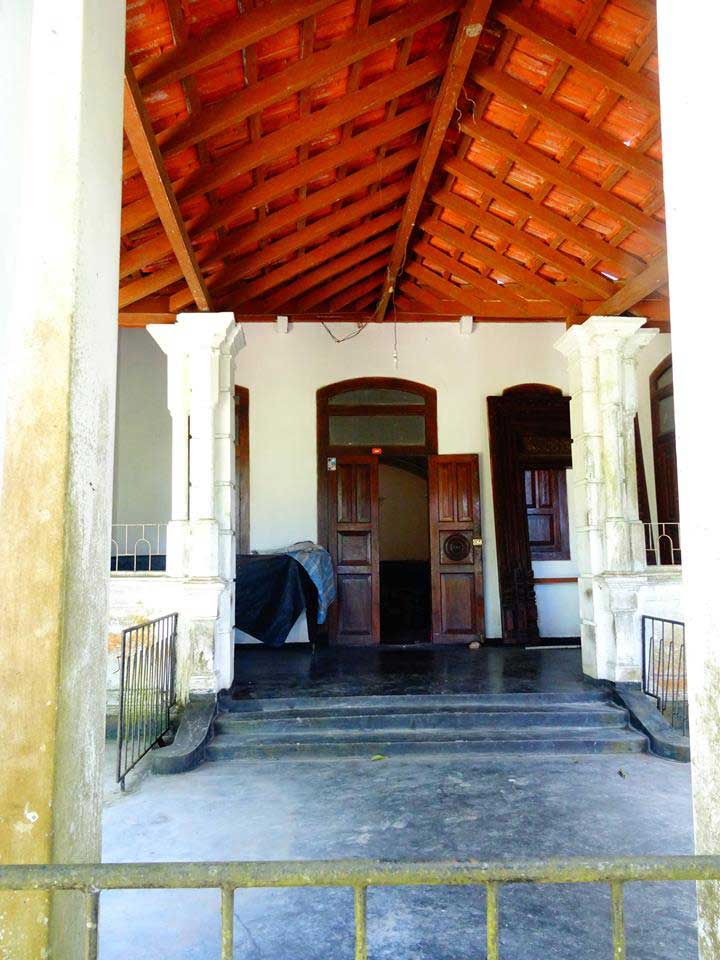 As can be seen, it has an unusual design, and is not symmetrical. In the older times, the top floor was used as a storage area, not for living, and only extends to half of the total lower ground footprint. I intend to take off the roof, raise it, and extend the second floor back to the same area as the ground floor.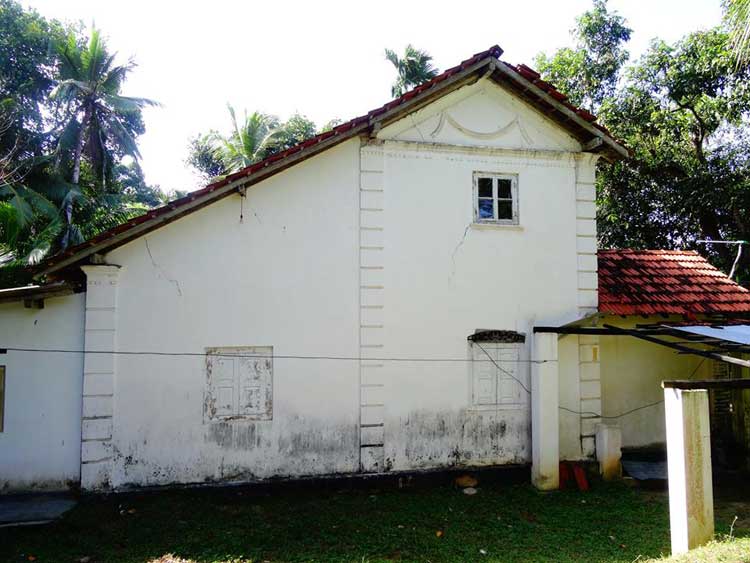 It'll need a lot of work but there is a point to it – I'll be turning this property into an upmarket restaurant, keeping the colonial external heritage but updating it to a more modern tropical Asian interior. This is a project that will keep be occupied for at least two years, and possibly three to get right. However it'll be a lot of fun. I'll be posting updates when work starts on it, sometime in early 2017. In the meantime, it is home to wild peacocks and all sorts of bird life. The menu will all be locally sourced products (the coast is just 15 minutes walk) and will be a combination of Mediterranean and Asian cuisines. Its a project I'm very much looking forward too.
But for now, I must leave tropical Sri Lanka, as the heat and humidity are building up and the Monsoon will soon arrive. I am bound instead for a summer in Malta, finishing off my property development project there. I will fly via London. Farewell then to Sri Lanka until the Autumn.