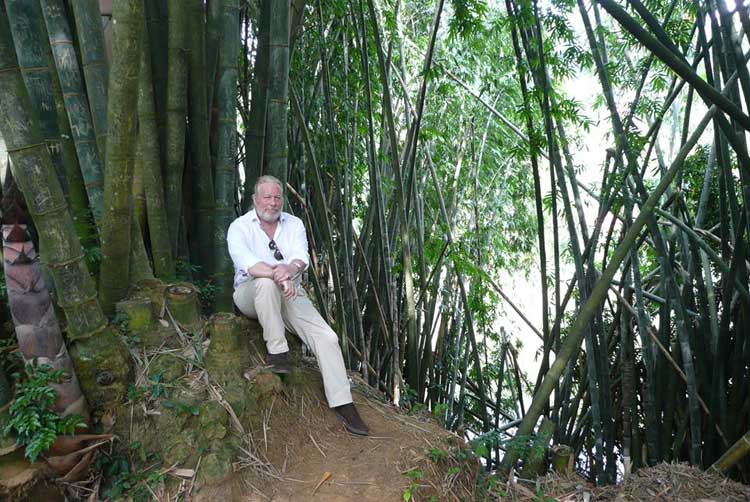 I'm very fortunate that in Sri Lanka there are six renowned botanical gardens throughout the country. I wrote of the famous roses at the Hakgala Gardens in Nuwara Eliya earlier, Peradeniya's Gardens date back rather more, to 1371 and their founding by King Wickramabahu III. Peradeniya's speciality, apart from it being a beautiful 147 acres, is its 4000 different species and its collection of rare orchids. There is also a large resident population of Fruit Bats,  (Flying Foxes) which are the largest bat in the world and while mostly nocturnal, can be seen at any time of the day flying around the grounds.
I am in the process of redesigning my gardens at my Unawatuna property, I have travelled here to look at what could be done, and what species work. I wish to keep things as authentic as possible; I want to attract butterflies and bids, which means I am on the look out for endemic, not imported species of plants. While many imported plants may look great, they may not provide any benefit to the surrounding environment, plants, animals and so on as their evolution has been different.  In the worst cases, imported species can do a lot of damage.
I am pictured above amongst a grove of Giant Bamboo, which can reach up to 50 metres tall, and is indigenous throughout the Indian subcontinent. However, there is much to see. Please enjoy these images.