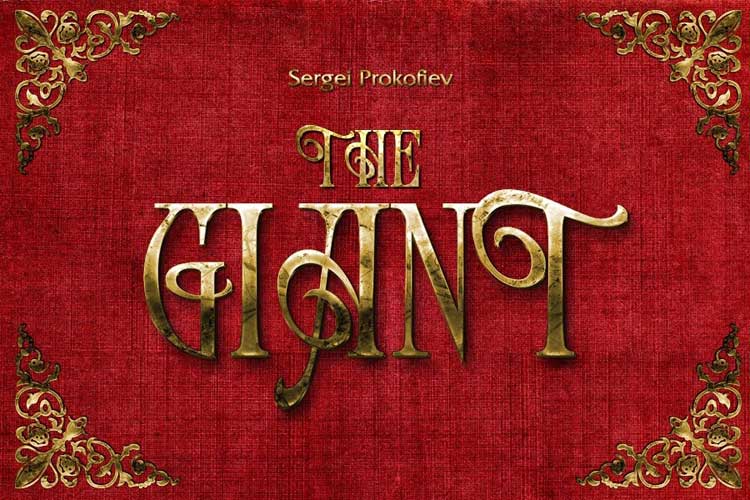 Sergei Prokofiev is one of Russia's greatest composers, having written seven acclaimed operas, seven extraordinary symphonies, eight ballets – including the famous "Romeo & Juliet" – nine piano sonatas, two violin concertos, a cello concerto amongst hundreds or other pieces.
A far lesser known piece however is his opera "The Giant"  which the composer wrote when he was just nine years old. For many years it remained lost, with just remembrances of it being passed down amongst family who were present when it was first performed at his Uncles home, in front of family and friends, in 1899. The tale included children's games Prokofiev would play with his siblings at the time. Prokofiev recalled the performance in his diaries, stating "Although I had directed the rehearsal, I was so nervous that when I came out on stage I began to sing the wrong part." Nevertheless, the audience of six applauded and the composer's uncle said "When your operas are performed on the Imperial stage, remember that your first opera was staged in my house."
However, the original score and scene descriptions were recently discovered amongst old boxes of Prokofiev papers, and was provided to the Mariinsky to recreate. Several years of research went into this production, which does however include three acts, lasting for thirty minutes involving a cast of ten – a huge undertaking for a nine year old boy. The performance itself on this occasion was produced by the Mariinsky Academy of Young Singers.
Within the work are three arias, a March, two dances and plenty of sung dialogue. Prokofiev wrote all the pieces and played the original score on piano. While simplistic in form, the story is fairly complex (it's about communication) and obviously the work of a genius in the making. Well done the Mariinsky and the Prokofiev archives in making this piece come back to life – a taster of it can be found on YouTube here