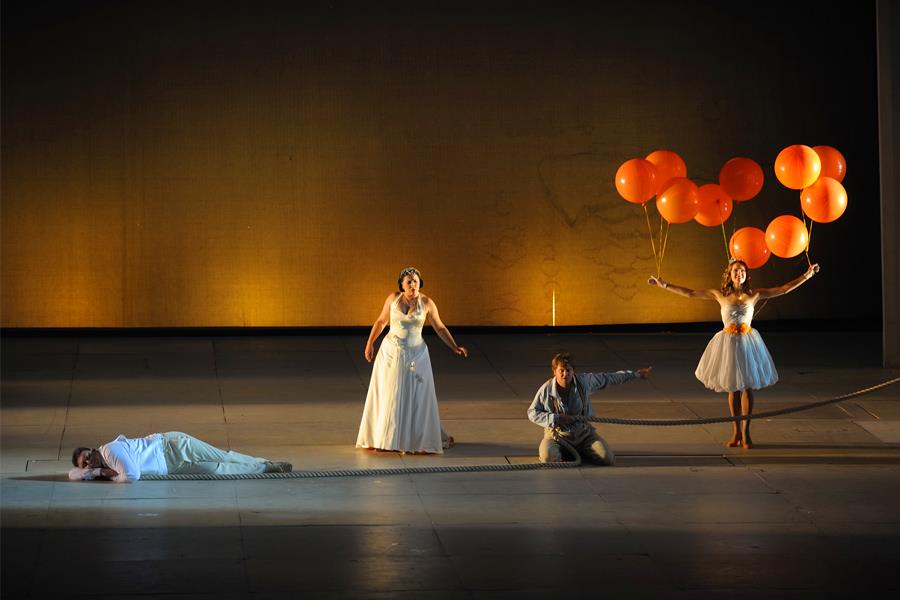 Serge Prokofiev was, along with Dmitri Shoshtakovich, one of the Soviet Union's greatest composers, and along with his rival possessed a fierce sense of the ridiculous. The 1920s and 30's were a time for avant garde expressionism and this opera examines this in detail. Princesses being born from Oranges? Silly Marches? It's almost Pythonesque in its absurd surrealism.
This new Mariinsky production though uses the entire theatre as a stage – from nowhere we have characters springing up from audience seats, on the balconies and careering around the auditorium in a spectacle pleasing both to children and adults alike. It breathes new life into Prokofiev's silliness.
The March – which you will probably have heard, even without realizing it is from this opera

sums up the entire piece – silly, funny and grotesque. The Love for Three Oranges" is not a classic Russian opera in terms of pathos, drama and tragedy. But as a surreal snapshot to surreal times in the Soviet Union as old orders were washed away to be replaced by the mechanically scientific, it embraces the stupidity of the notion that machines will one day do away with humans and the profoundly ridiculous nature of the human imagination.