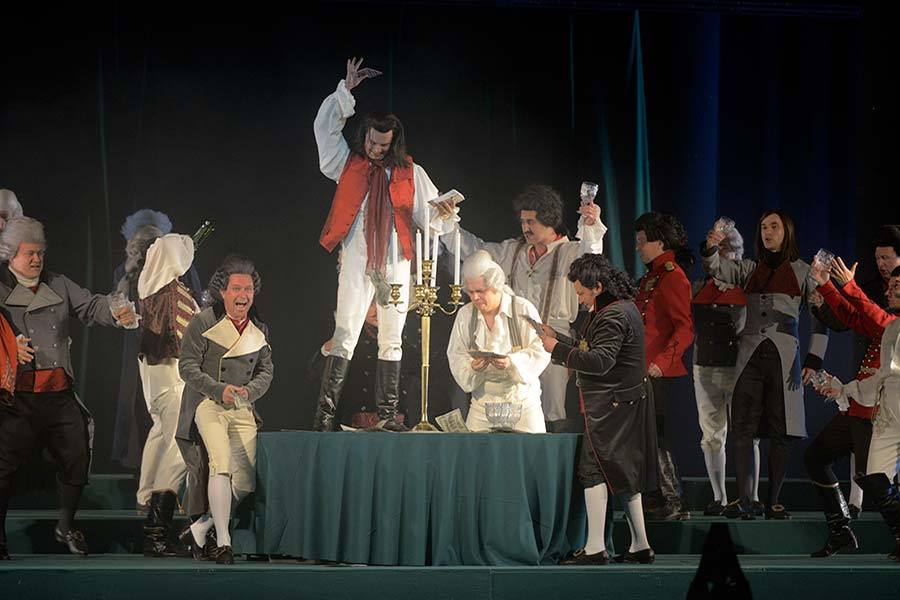 Tchaikovsky's opera "The Queen of Spades" – after the Pushkin novel, is quite rightly accorded genius status in Russia, yet is only sporadically aired in the West, where audiences seem to prefer the unrequited love angst of Eugene Onegin. Perhaps it needs a Russian maestro and setting to bring out the best of the production, but for me any story that involves ghosts, gambling, a doomed heroine and the disgrace of addiction along with a murder has got to be worth the entrance money.
It is the closing performance of this years White Nights season in St.Petersburg, and consequently we are treated to the Maestro himself, Valery Gergiev, who conducts.
The Opera has some beautiful music, including Lisa's dramatic aria where she declares that her looks and life will vanish into the midnight gloom if her lover will not give up his gambling.

The Mariinsky is in fact the Operas spiritual home; it premiered on this same stage to great acclaim in December 1890. The Queen of Spades serves as a fitting end to the 2015 White Nights, and with a typically Russian warning – do not attempt to substitute a replacement for that most basic of human emotions: love.