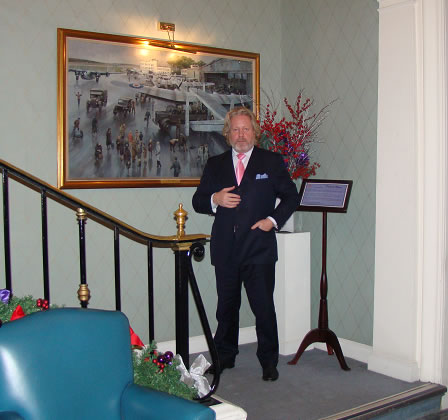 One of the pleasures of London is clubland, where I am fortunate to belong to through my long standing membership of the Royal Overseas League. Founded in 1910, the ROSL celebrated its 100th anniversary last year, and it has long been a stalwart for expatriates returning to the UK after postings abroad. In those days, being an expat meant a serious commitment – to the Far East, where I am (Beijing) would be a three month voyage just to arrive. Clubs such as ROSL, granted Royal Charter by King George V in 1916 and continued by every British Monarch since; provide a home from home in the center of London, ideal for when I do return back to Albion. While others may book the Hilton, or even the Ritz or Mandarin Oriental, ROSL is sited bang on St. James Park, and provides accommodation, an excellent bar, reading rooms, a library and two very good restaurants all for a fraction of the price of commercial establishments. Only open to members, I can relax away from the commercialization of staying in an hotel, and potter about as if in a very grand stately home of my own. It's also within walking distance of Covent Garden, Piccadilly Circus, Harrods, the great museums of South Kensington and Jermyn Street, home to tailors and hatters since the 1600's. That's all well and good while I live it up as a Lord, however the best kept secret of London club memberships are the reciprocal arrangements.
Having Royal patronage gives ROSL something of an elitist status, and accordingly it has a reciprocal membership list as long as ones arm. Bearing in mind Britain still runs a shadow Empire – The Commonwealth – it means that in all Commonwealth countries there is a reciprocal club, and many also in the United States. When I travel, I rarely stay in hotels, and usually find a reciprocal club to lodge at. That includes homes away from home such as the Union League Club of Chicago , The Cornell Club in New York, and farther flung, yet most welcome abodes such as Nairobi's Muthaiga Club to the Royal Bombay Yacht Club and the Tanglin Club in Singapore, amongst many others. My overseas trips then, are done with a sense of some appropriate grandeur, social standing and aloofness. Oh, the snobbery !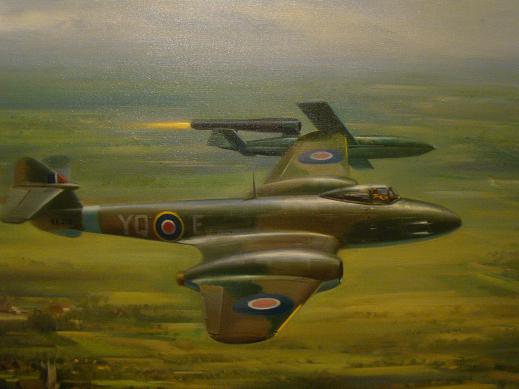 Back to London however, and clubs really mark out the movers and shakers. They also tend to support each other – most grew out of the days of Empire, and have an established network of friendly reciprocal activities. Such it was then, that I was able to take up a visit to the RAF Club, usually the preserve of RAF officers and of other nations officers (The United States airforce officers tend to make good use of it when in London) and enjoy hospitality courtesy of the boys in wings. My family is actually naval in background (My Father served in WWII, my Grandfather saw action in WWI as a Commander) so a visit to one of the other forces social clubs is a pleasant change. Founded in 1918 – when the RAF were still bouncing about in little biplanes – the club is based on the edge of Mayfair at 128 Piccadilly, handily just a brisk walk across Green Park from St. James.
There's something to be said for keeping the hoi polloi at bay and lounging about immersed in the culture of British military history, which literally drips off the walls. The club possesses a fine collection of war paintings, aircraft and individuals; when arriving, a bust of Arthur "Bomber" Harris greets visitors. Oils of warplanes past grace the rooms, and of course being a club one is allowed to smoke – just try lighting up in an hotel these days. The food, while good, still retains an element of NAAFI cuisine about it, however the club is a wonderful place to sit, chat and take in the ambience of an era and of the grandeur that is Britain, still today.
London's clubs are a wonder; and with membership at ROSL available now at well affordable prices (our more elderly members keep dying off, a recruitment drive is underway), club land and the ability to enjoy a home away from home rather than a mere hotel is still very much an attainable privilege for those in the know.