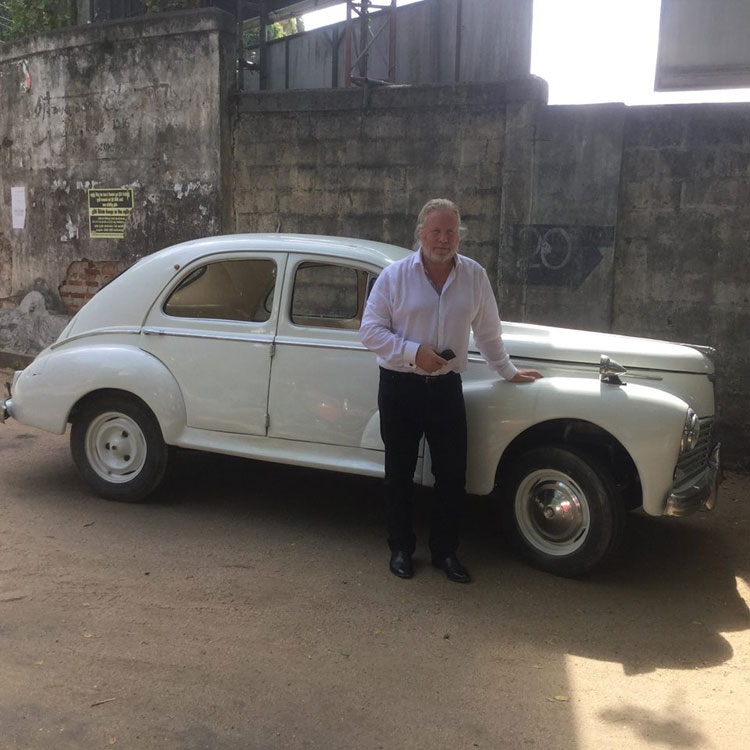 Sri Lanka has a treasure trove of antique cars, a legacy of both the British colonial era and a wise decision to categorize them as "National Treasures" meaning they cannot be exported. With import duties on all cars running at 100%, the country is also one of the few places worldwide where the value of second hand cars goes up. While seriously old vehicles such as this Peugeot may not be suitable for everyone, they can still be had relatively cheaply.  I paid USD7000 for this, and have spent about that again on a two year restoration. That's not bad when one considers a second hand standard modern car is rather more.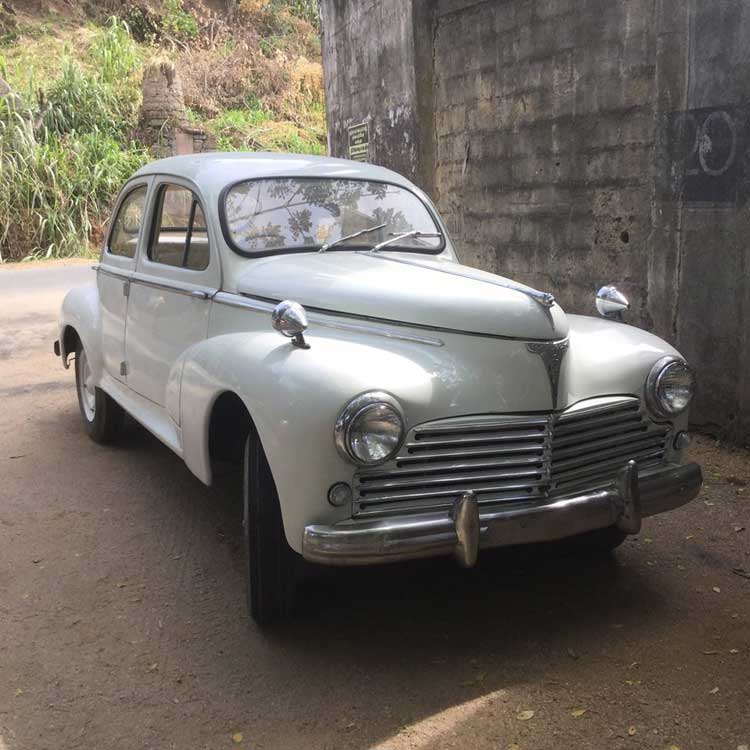 The Peugeot 203 however is quite a special car. It was the first car built by Peugeot after World War 2, and was considered state of the art at the time. The French also continued with some pizzazz – the fitted dashboard clock and tachometer  on these models was by Jaeger Instruments the dashboard instruments subsidiary of the prestigious Jaeger Le Coultre watchmakers. The 203 was a huge success, with over 700,000 being produced at Peugeots Sochaux plant between 1948 and 1960. The Four Door Saloon (which I have) was the most popular variat, although its interesting to note the doors share a common hinge, the front passenger door swinging open to the left, the rear passenger door to the right. Its got a 1290cc, four litre engine, and has a top speed of 75mph.  However she's a slow lady compared to modern standards – 0 to 60 takes 20 seconds! She does about 35 miles to the gallon.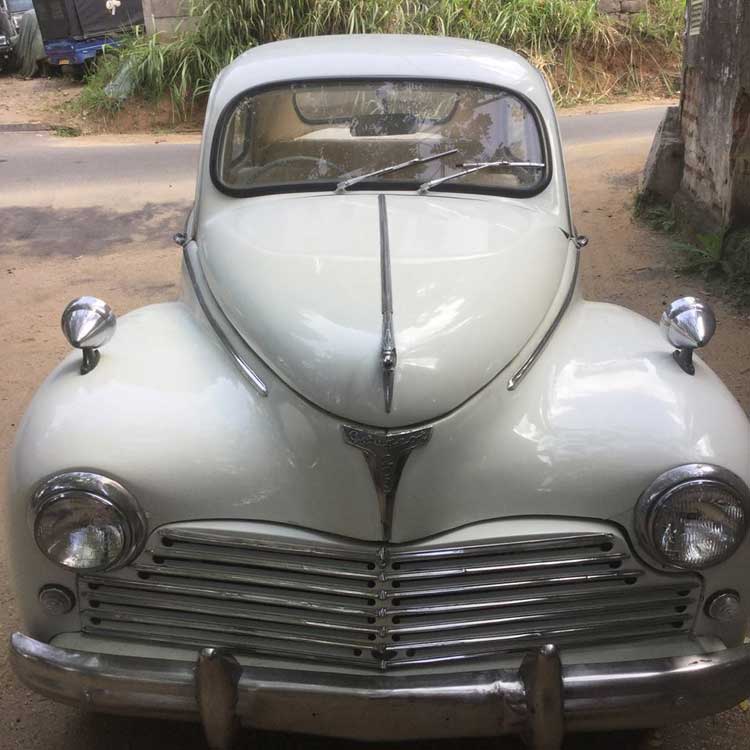 In 1953, the vehicle was used in the Cape Town-Paris rally, with drivers Andre Mercier and Charles de Cortanze covering the 15,000 km route in a record time of 17 days. The event also sparked interest in the incredible fuel economy of the vehicle – a single tank lasted 560 miles, even with the tough terrain. That event sealed the 203's status as a much loved vehicle, and the stunt was repeated again in 2003 to commemorate the 50th anniversary of the original feat. Didier Pijolet and Leigh Wootton raced a 203 each, both completed the feat in under a month.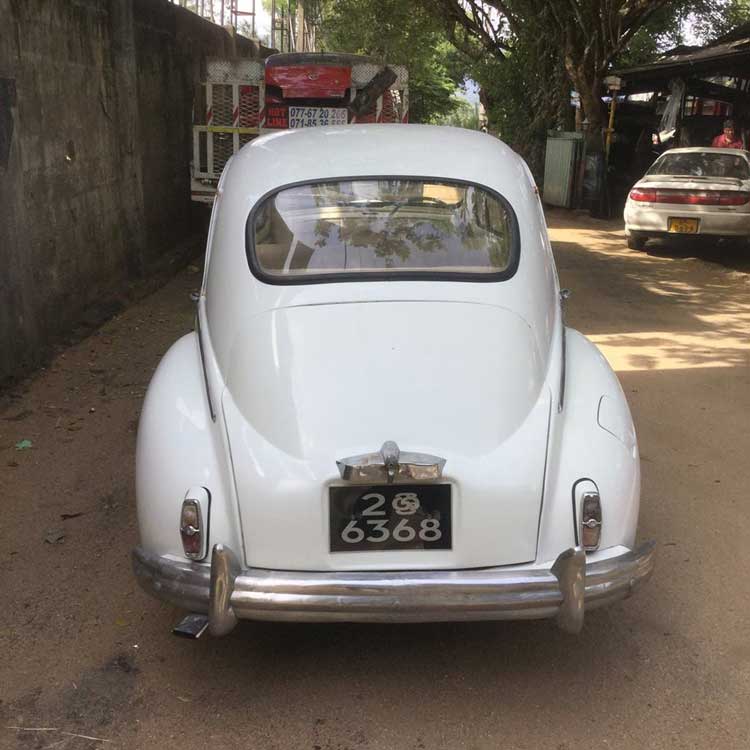 The 203's rally feats as a vehicle capable of great endurance continues to be proven. In April 2006 in Sydney, eleven Peugeot 203 vehicles set off in the "Peugeot 2006 Round Australia Rerun". This event was organized by the Peugeot Car Club of Victoria to celebrate the 50th anniversary of the 1956 Ampol Round Australia Trial which was won by Wilf Murrell and Allan Taylor in a Peugeot 403 sedan. It took in 12,000 miles of rugged Australian roads and tracks, and of the eleven 203's participating, ten completed the journey.
I'll be using her for shorter trips, and I still need to drive her from Kandy, where she has undergone restoration, down south to Unawatuna where I live. That's a nine hour journey, I'll be taking that over two days and with a backup crew just to make sure everything's Ok. She still has a bit of work that needs doing, but taking her out for a spin just the other day, people still stop to look at wave as she glides past. The Peugeot 203 is a car that sails along in some grandeur, and reminds me somewhat of an automotive version of an Ocean Liner. A beautiful vehicle!