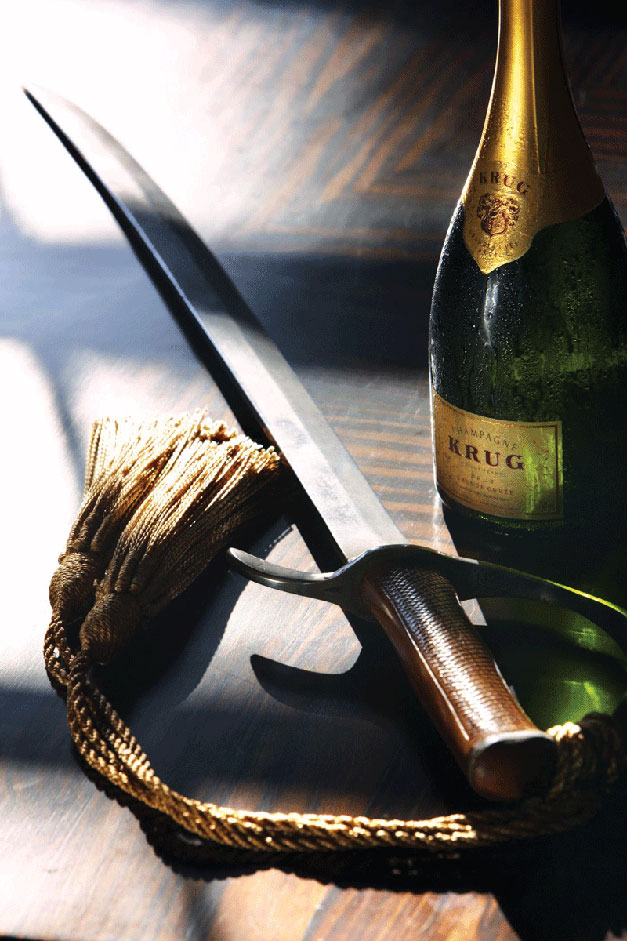 This is something I really want to learn how to do.
The Art of Sabrage is perhaps the greatest legend in the history of Champagne. The story has it that Napoleon Bonaparte's cavalry, the Hussards, began the Art of Sabrage, a technique to behead a bottle of Champagne with a sabre or sword. When Madame Clicquot entertained Napoleon's officers in her vineyard, she offered them bottles of Champagne. At sunrise the Hussards rode off on horseback and whipped out their sabres to behead the bottles in order to impress the young widow.
Sabrage however requires technique, or it can go horribly – and painfully wrong.


One can still purchase 'Sabrage sabres' in certain Parisian wine merchants, although these are modern, somewhat pathetic looking things. I need to invest in some miltaria and go and buy the real deal. The issue is that original sabres like this beautiful 19th century Russian silver neillo shashka cost over USD20,000. That's without the horse, and I'm told there are also a lot of fakes.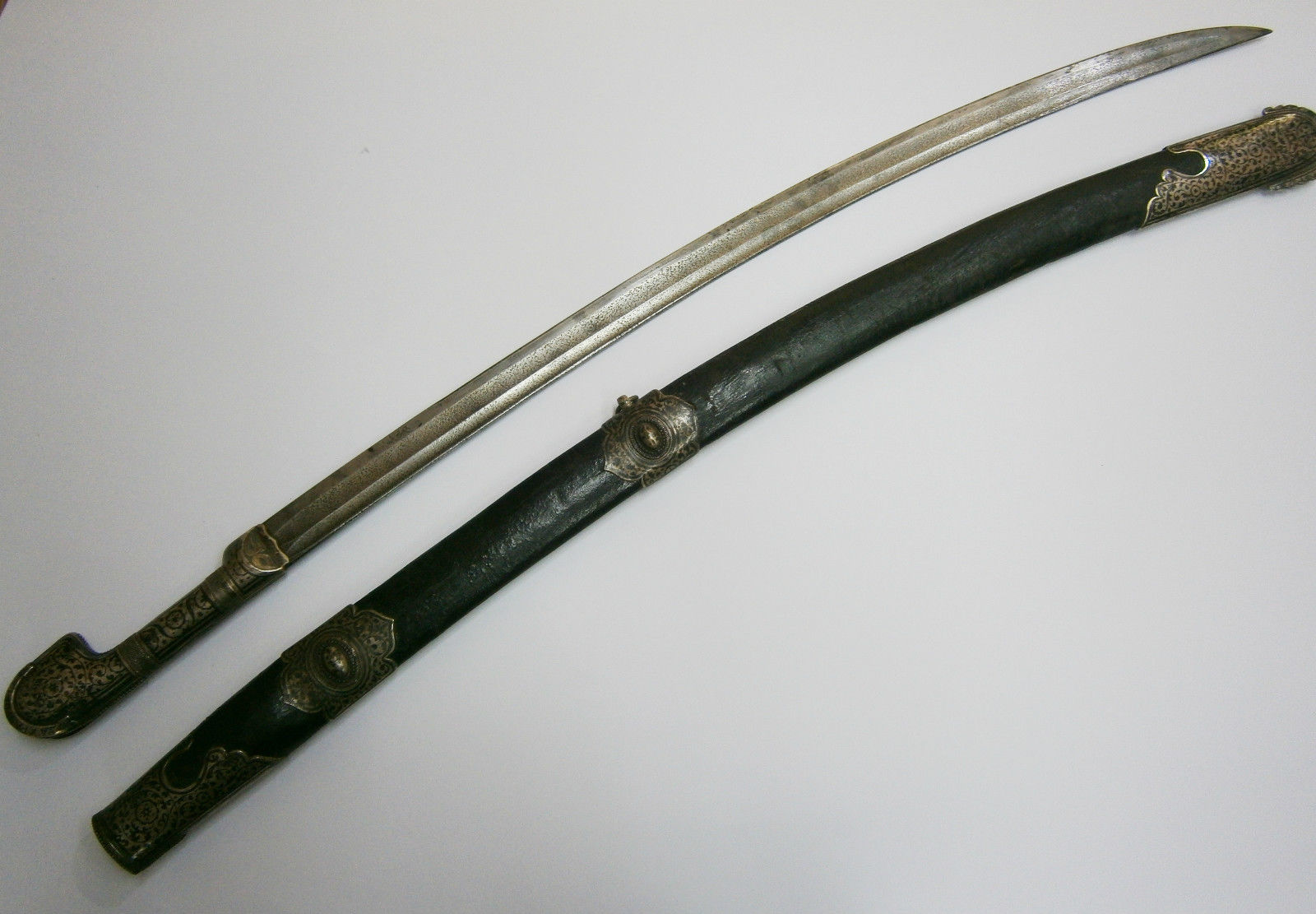 The Art of Sabrage however requires some preparation. Firstly, the champagne bottle cork wire basket needs to be gently removed, and repositioned a notch higher on the lip of the bottle neck. The bottle needs to be chilled at the neck end, and one runs the Sabre blade sharply along the bottle seam to effect a clean break. The entire top of the bottle neck – plus cork and cage will fly off. As for worrying about splinters of glass in the bottle – the explosive force of the expelling gases by removing the neck ensures any glass fragments fly away from the bottle. So best to ensure there is no-one in front of the bottle when performing the act.
It is also true that this works better with thicker quality bottles – so cheaper, thinner sparkling wines are also probably not going to work.
As for how it should be done – here's the technique

This summer, I shall be raiding my wine cellar and practicing. Salut!