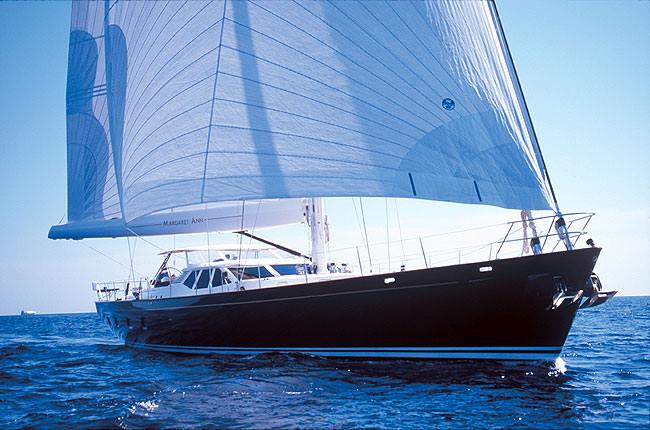 I'm back to Malta, and what better way to enjoy the summer than to take the 68 foot, Pendennis Yacht Margaret Ann out for a spin? Built at the Pendennis yards in 2004, she was a finalist in the Superyacht Society Awards in 2005.
Frankly, she's more of a Gin Palace than a racing vessel, and I found her performance a bit sluggish. As Queen might say she has a Fat Bottom. Nonetheless she's quite a craft, displacing 108 tonnes, with an aluminium hull, she can still pull 11 knots. I'm used to competing in vessels pulling rather more speed. That said, there's nothing wrong with having a Gin Palace to enjoy, and I certainly know some good Gins.
As for sailing vessels, its in the blood; my family used to build ships including the Royal Yacht Britannia.
As I often say when on board – "Yo Ho Ho and a Bottle of Rum!" And there's nothing wrong about spending some time messing about with a rather large, 68 foot long toy on a sunny day in the Mediterranean.