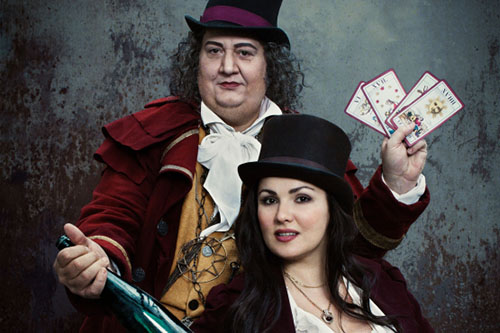 It is always a pleasure to visit New York, where I am fortunate enough to be able to combine business with pleasure. I have been a member of the Metropolitan Opera for a few years now, and am in the city often enough to have established a routine; places that suit me and enable me to feel quite at home. It was with some relief then that I checked back into the Algonquin Hotel on 44th; this most famous of New York brands (the New Yorker magazine was founded here, guests still receive complimentary copies) has unfortunately been closed for a few months for renovation, and I had to decamp on my last visit in March to the Royalton , which is great but a tad too modern for my tastes.
The good news about the Algonquin however is that not much has changed, although the cartoon wallpaper (from the New Yorker over the years) has now gone from its guest room passageways. This is a good thing, because after staying there for a few times, the same old cartoons on display can become rather dreary. However, a bad thing is they've also papered over the beautiful golden yellow Japanese crane wallpaper that adorned the upper portion of the panelled lobby and dining room. Naughty Alqonquin. But Matilda is still in residence, and I visited her in the Concierges small room, she looked suitably disdainful and offered not a meow of welcome. So all is in order then.
My business meetings aside, I was able to catch seven of the New York City ballets Stravinsky-Balanchine collaborations being a weekend of two evenings of four, and three ballets respectively. Some, such as Firebird, I have seen several times before, while others, such as the three "Greek" ballets performed on the Sunday I had not. These were of particular personal interest; I resided in Greece for four years in the early eighties and know many of the classics. Accordingly, while Scherzo à la Russe, Divertimento from Le Baiser de la Fée, Danses Concertantes are interesting in context, the Sunday evening performance was the one to see. That is not, however to distract from a wonderful (but not the best) version of the Firebird I have seen, with Stravinsky's uplifting strings at the finale ringing in my ears all the way back to the Algonquin. I had to have two large Manhattans just to calm down the hairs on the back of my neck.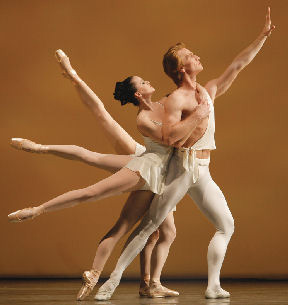 The Sunday evening was superb, with the portrayal of Apollo and his muses, Terpsichore (dance), Polyhymia (rhythm) and Calliope (poetry) being both true to the myths, and also to the beauty. It was a stunning performance. Orpheus followed, with the original set designs from the Ballet Russe era production being shown for many years, again a stunning ballet I thoroughly enjoyed. Orpheus's tale of a trip into the underworld was sublime, yet the immediate death of Eurydice upon her removal of his mask upon their ascent back to earth tragic. Agon completed the trilogy, although interesting, the only Greek thing about it is the name and it struck me as a little throwaway. Still, it was uplifting enough in more ways than one, and I am sure that the average New Yorker does not wish to return home on a Sunday evening full of tragedy and contemplating death, as is the case with Orpheus. But the initial two, Apollo and Orpheus as the sole pairing would have provided a better balanced event.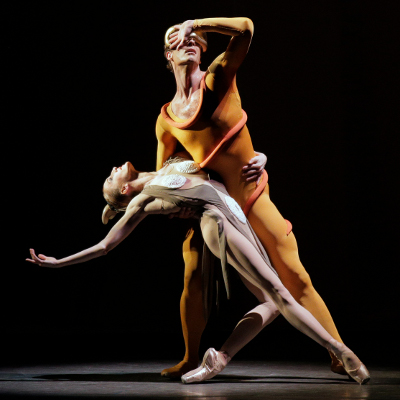 The Monday was the Metropolitan Opera annual black tie gala, for which the Baroness joined me as I had procured Gala tickets, including pre-opera drinks and after opera dinner with the stars. I mortgaged my soul to buy these, but on the whole it was worth it, chatting to Vanderbilts and Rothschilds made a pleasant change, and I have never seen such jewels on public display. Emerald earrings the size of hens eggs. There was more money on display in that one aperitivo than I have ever seen collected anywhere else.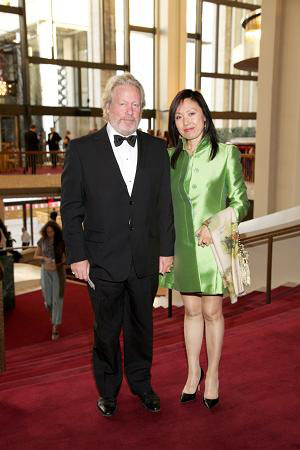 As for the Opera, and the real reason we were there, Anna Netrebko's performance as the haughty Adina, and Matthew Polenzani as the downtrodden yet love smitten Nemorino were both inspired casting. Both return in next years Met Opera Gala in Eugene Onegin, yet for me it was actually the cheery Italian baritone Ambrogio Maestri, cast as the lovable quack dispensing 'love potions' as an elixir (in reality, bottles of old Bordeaux) who stole the show. More please, Donizetti's comedy striking just the right balance between farce, laughter and unrequited love. It was a blast, and both the New York City ballet and the Met were on excellent form. I strongly recommend catching them this season if you happen to be in New York.