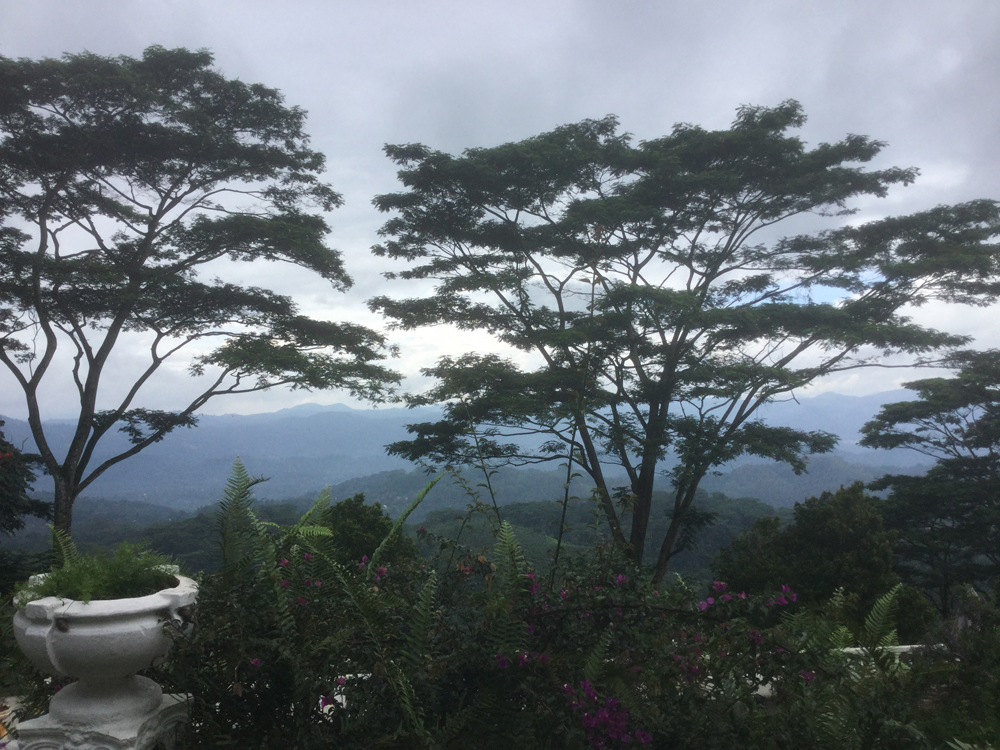 As winter starts to get a grip in Europe, it is time to decamp to Sri Lanka, and the warmer climate it has to offer. While I live near Galle, on the South Coast and can enjoy the mild tropical breezes and acres of unspoiled beaches, Sri Lanka is a large island with plenty of variety. Famous for its tea, this is a plant that prefers to grow in heat but also altitude – and Sri Lanka is perfect for this as its southern plains give way to rugged mountains and chains called "The Knuckles". Kandy, the old Kingdom, is elevated at 1,600 feet, and the highest point, Nuwara Eliya even more at over 6,000 feet.
Above Kandy lies the Ashburnham Estate, a colonial tea planters bungalow now a boutique hotel. Despite quirky difficulties in actually booking – the place is taken over by a Yoga Sect for six weeks of prime tourism season, and is often closed for private functions – the Ashburnham Estate – assuming one can manage to stay – is a delight.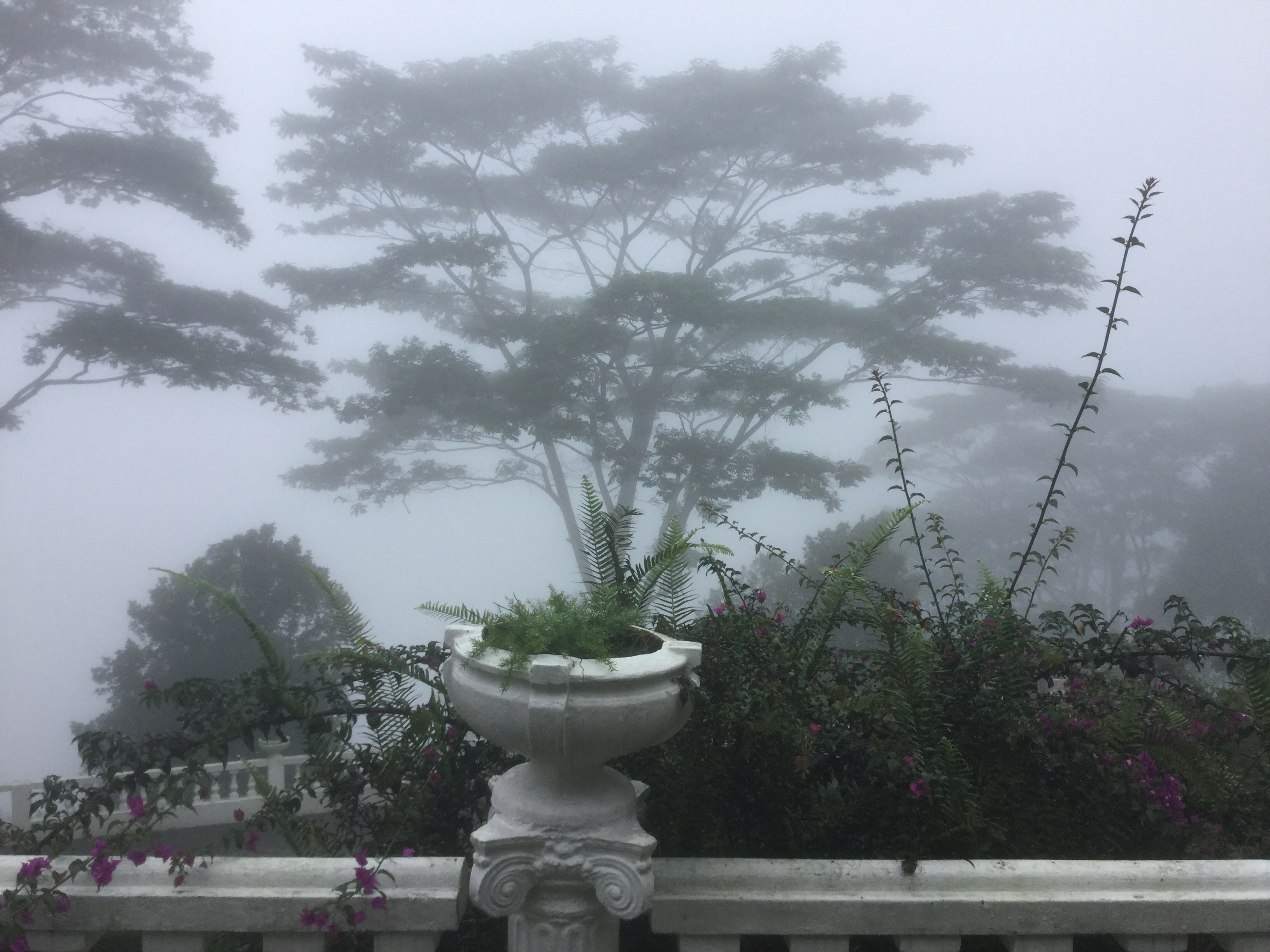 It is in the middle of tea country, sitting on the southern flanks of one of the many deep Sri Lankan valleys that dominate this region. Massive, mature Red Dotted African Tulip and Flamboyant Trees line the property, while at this height cloud base often obscures the valley view, providing a somewhat eerie, yet mystical charm to the location. While days can be warm – although not always – nights can be positively chilly – and it remains the contradictions of the country that even in this tropical island paradise, log fires are needed – and routinely lit – every evening.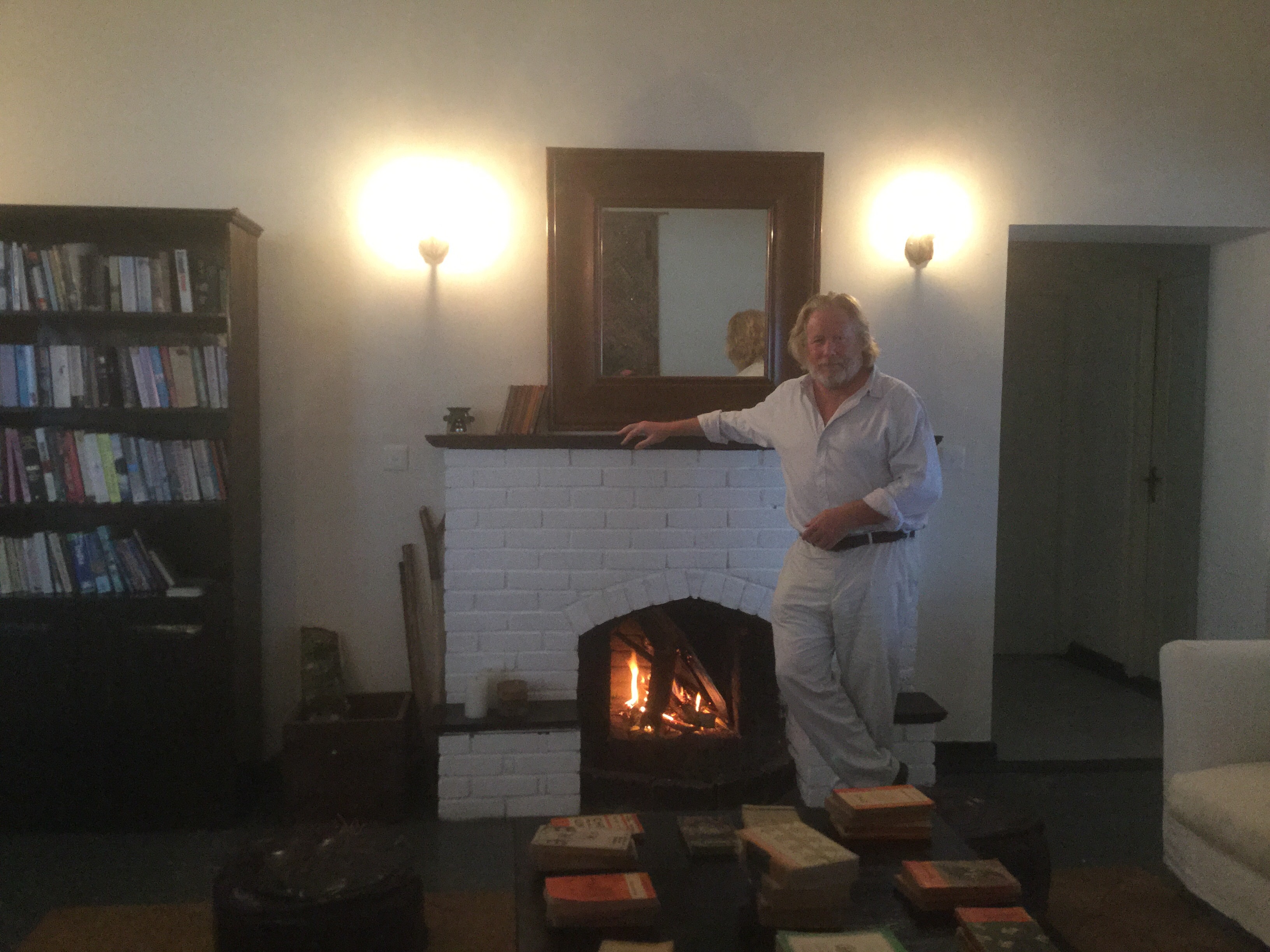 But beware the bugs – this is also leech country. One guest, boasting about his new 'leech proof socks' – which had to that point remained unworn – was challenged by me to prove they would work, and dispatched into the garden during the evening with one foot covered in sock, and the other bare. He was promptly asked to spend five minutes wandering about the grass. Upon return, the bare foot had attracted five hungry leeches, and trickles of blood had already begun to drip. The sock however, had expelled all such vampiric invaders, save two struggling frantically to break through the weave. Leech socks, we learned, do work. I bought the poor chap, on whose very blood I had instigated an experiment, a large Gin & Tonic for his troubles. I may be mean at times, but there is always a reward, and no-one likes boasting.
The next morning, the in-house naturalist produced a live Ceylon Rough Sided Snake, the smallest snake in the world no bigger than a fat worm for examination. Curling and angry, it attempted to bite me, its tiny mouth more used to insects and bugs than human epidermis. Gently, it was replaced back in the garden to keep the mosquito, scorpion and other assorted biters numbers down.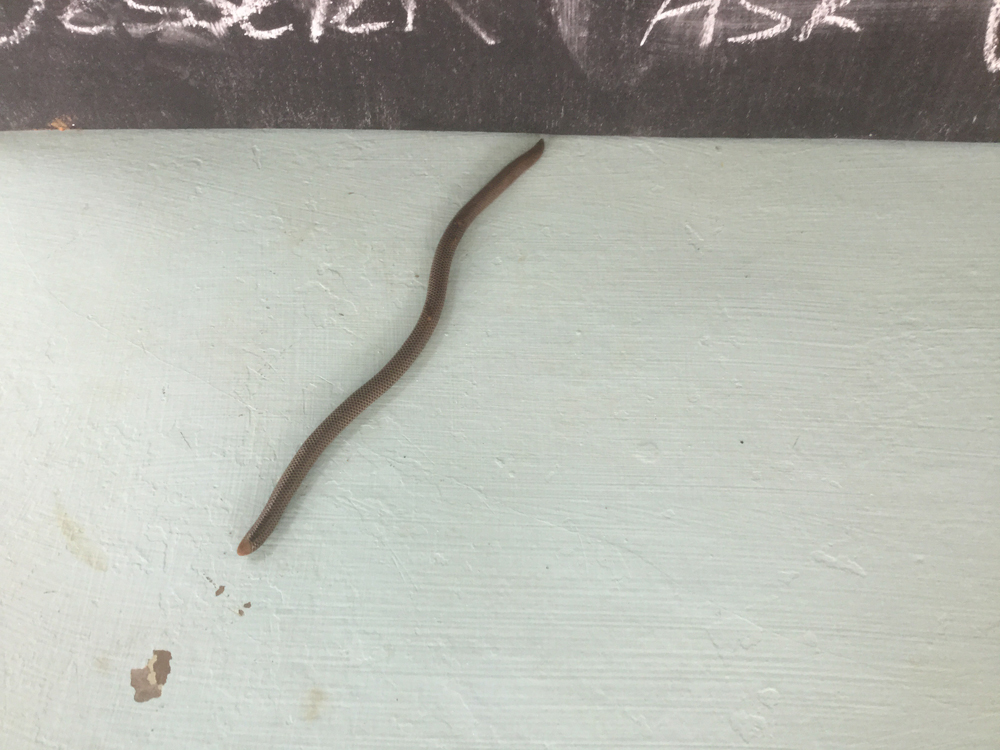 Ceylon Rough Sided Snake
Ashburnham then, remains an ideal place for a few days, nature loving getaway – assuming their erratic booking policy permits it. It was a nine hour drive back to Galle. Upon arriving home, I noticed a dark patch on the base of my trousers. Stooping down to brush off the mud, I noticed a reddish colour. Congealed blood, although the now less hungry culprit had long dropped off and squirmed away, presumably somewhere inside my drivers Toyota. Ashburnham had almost literally, made its mark as all good nature should do.