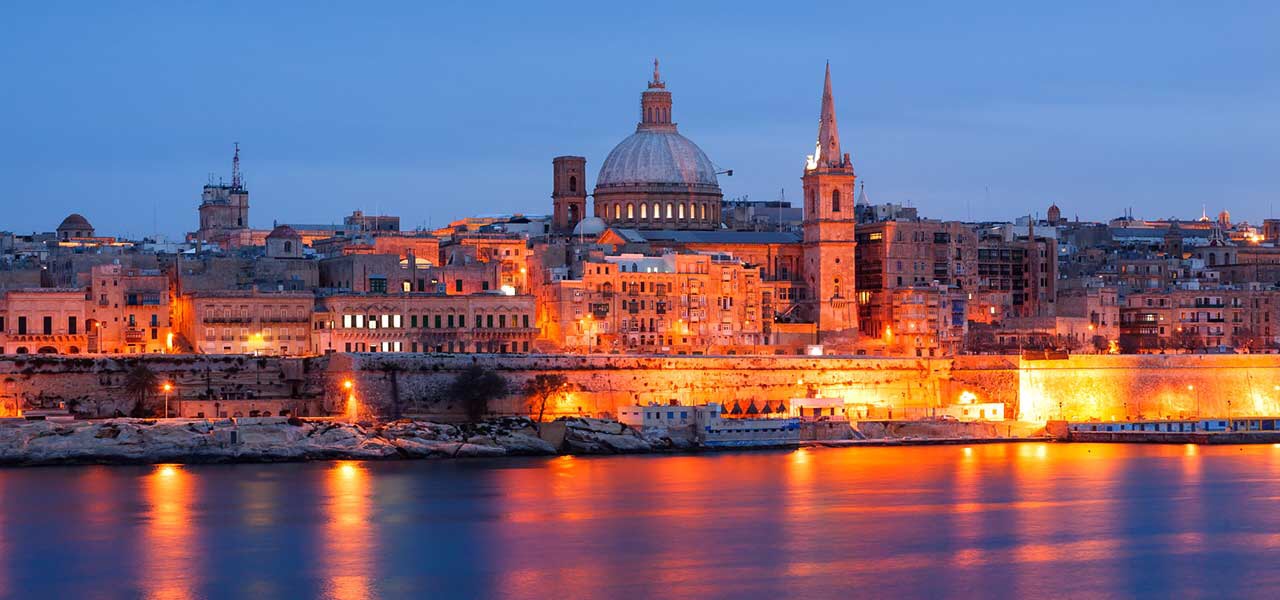 Having been in Asia for 25 years, yet being European, I have been feeling a little disconnected from my roots. When I left for Asia, Maggie Thatcher was Prime Minister, the Soviet Union still existed, Hong Kong was British, and Deng Xiaoping was the most senior Chinese official. The Euro as a currency did not exist.
Over the years I have explored Asia in depth – and established successful businesses throughout China, India and ASEAN. Yet I have also missed out – there are many European cities I have never visited, and I have missed out on many aspects of what I regard as my European heritage. With the development of the EU, despite its problems, it is easy for me to travel throughout Europe as I wish, with a single currency and no duties on goods. I can visit museums, see operas and ballets and visit castles and events all across the European continent. But to do so I need a European base from which I can reach out and reclaim my birthright.
There are however, a number of other considerations. It needs to have low taxes. It needs to have good infrastructure and be well connected to other European cities. It needs to have an English-speaking culture. It needs to have its own unique heritage, history and culture. Both the weather and the food need to be good. And ideally, it needs to be close to the sea. I have been mulling over these issues for some time.
Step forward Malta. I'd never been, yet a fortunate chance meeting in Manila saw me introduced to a Maltese tax firm who invited me over to look at ways in which our two businesses could cooperate. The corporate side of the visit over, I took time to look around, and then to explore property agents just to see. Malta was checking all the right boxes – but would it be expensive?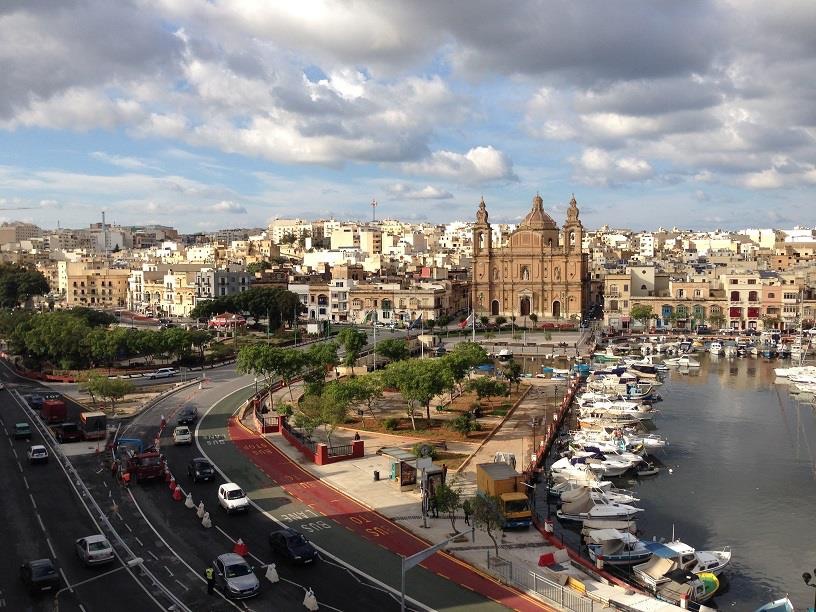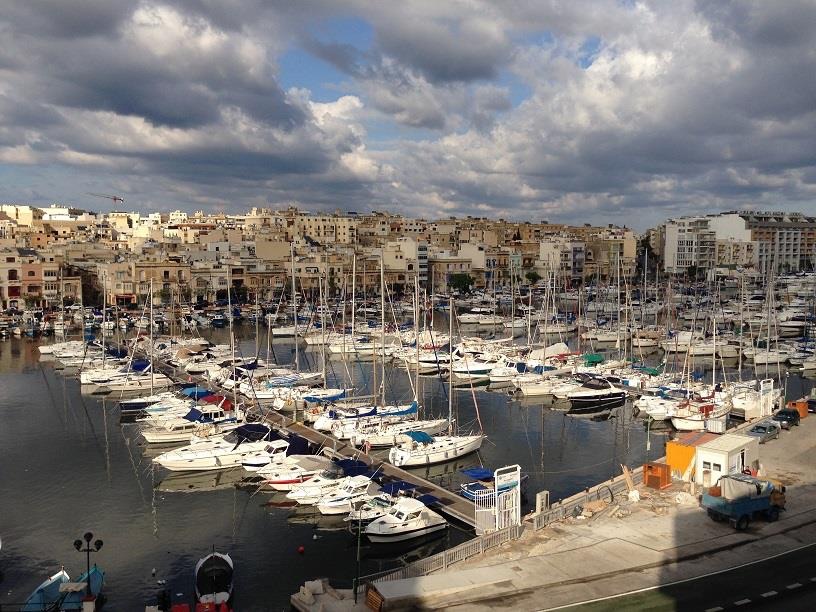 It turned out that it isn't especially, with Europe mainly in the economic doldrums, properties are relatively cheap. I saw a small, three bedroomed apartment with a fantastic view, and bought it on the spot. That view is of Msida Marina, looking across to the beautiful St. Joseph's Church, with Valetta just a 5 minute bus ride away. The Royal Malta Yacht Club is just across also, as are various chandlers, restaurants and bars. I can have a berth for a small vessel or yacht just there, and be on board two minutes after having closed my front door. Having done the deal, I returned again two months later to work out how to renovate and redecorate the apartment. Attached to the apartment next door was a small sign. "For Sale. Ring This Number". I rang. It was the Bank of Valetta trying to sell a repossession cheaply. Following discussions with architects and interior designers, and submitting fast planning applications, I was able to ascertain it would be possible to knock the two together and convert into one large unit. Accordingly, I shall be developing Malta over the next twelve months. What were two, separate three bed, top fifth floor apartments will now be one large, 750 square foot penthouse with two ensuite bedrooms, a large study, a vast kitchen and a massive lounge overlooking the Marina. It is going to be an excellent base for Europe.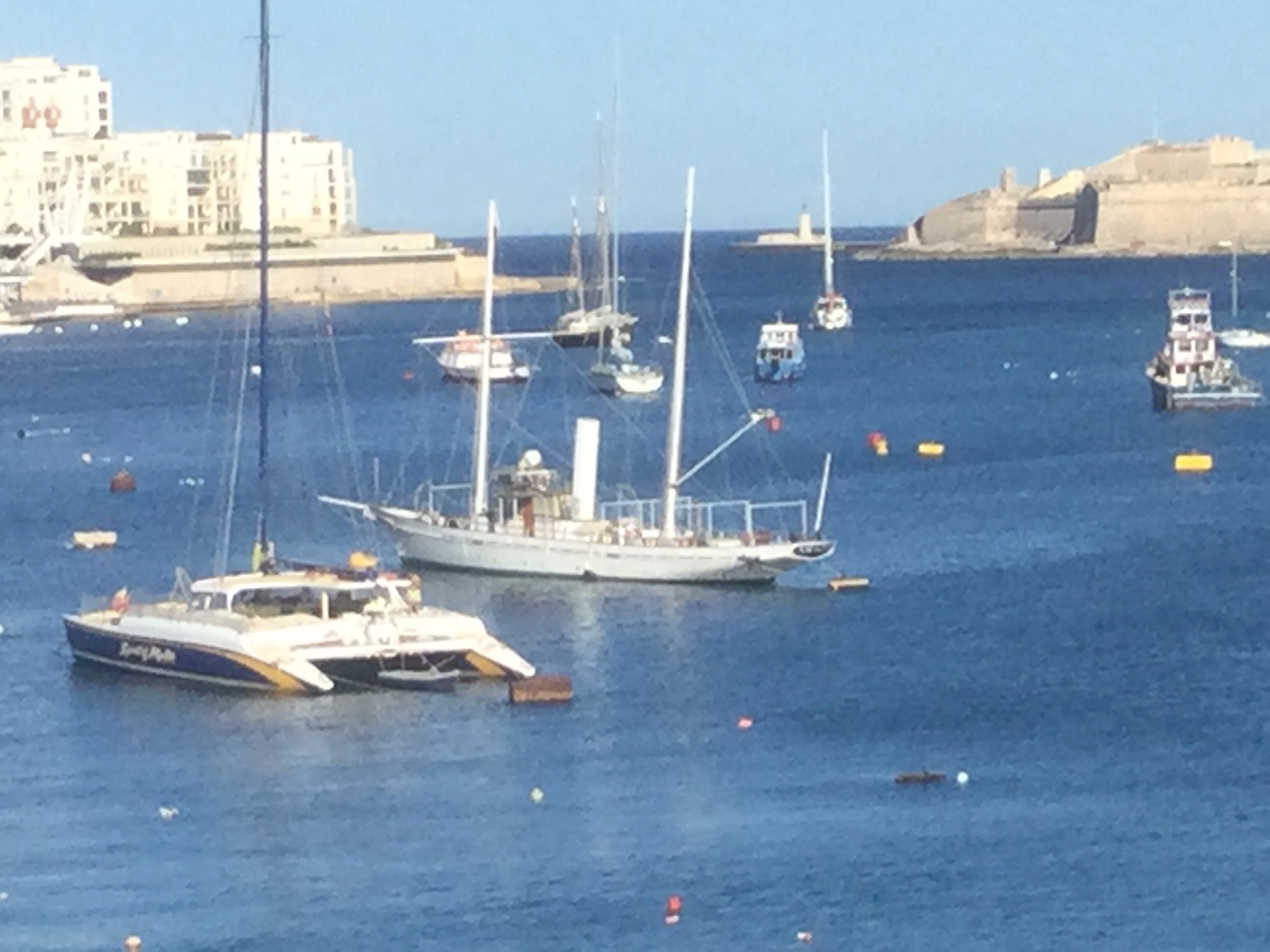 Meanwhile, in nearby St.Julian's Bay, an amazing steam funneled yacht cruiser moored nearby drew my admiring glance. Such craft are rare, signifying the 20 year period that marked the development of engine power as opposed to sail – a few hybrid craft such as this were built in the late 1890's and 1900's. This one is called the "Amazon" and was purchased, restored and used by Arthur Lowe in the 1970's – better known as Captain Mainwaring from "Dad's Army". It is a beautiful vessel, now in private hands. Lowe was so smitten with the Amazon he invented a cocktail named after the ship. It's gin, ginger ale, and garnished with a slice of cucumber. When my Malta apartment is ready, I shall christen it with that drink, and salute the Amazon from my balcony.