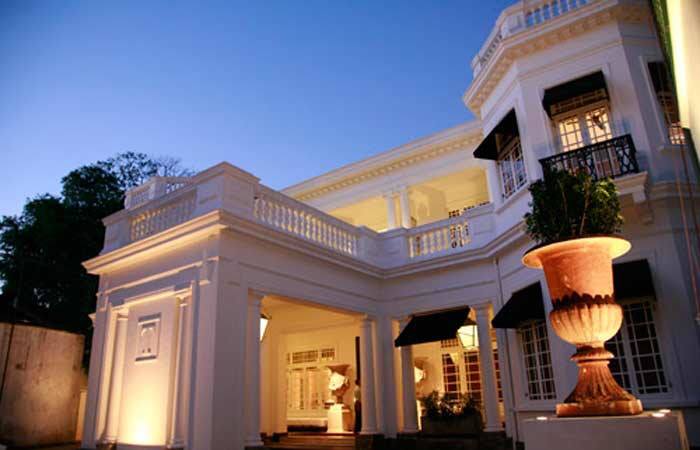 One of the great things about Sri Lanka right now is the rise of quality boutique hotels. There are numerous 5 star brands being built in Colombo as I write, in addition to luxury resorts popping up along the coast. However, the country has a wealth of old colonial buildings, and many of these are also being upgraded and obtaining a new lease of life as boutique hotels and restaurants.
One of my favorites is the Tintagel which is my residence of choice when I wish to stay in the capital. It is an historic property, with a strong political past, having been the home of several of Sri Lanka's Prime Ministers and Presidents; political dynasty runs deep here. What I appreciate is the mixture of colonial style and the new. The building was originally constructed in 1930 by the scholar Dr. Lucien de Zilwa as his family residence.
Its this combination of the old and new that appeals to me; the interior designers and architects have done a great job of protecting, and indeed enhancing the colonial ambience, while modernizing it completely in the interior. It is a technique I wish to use at my development project The Mount.
I am also impressed by the use of 'zoning' in specific areas. This is useful when a large space is available, such as what was once the main hall, effectively now divided into two separate sections, one a reception and welcome area, the other a cool lounge. It works well, with a massive antique Temple Horse creating the diversion from one to the other.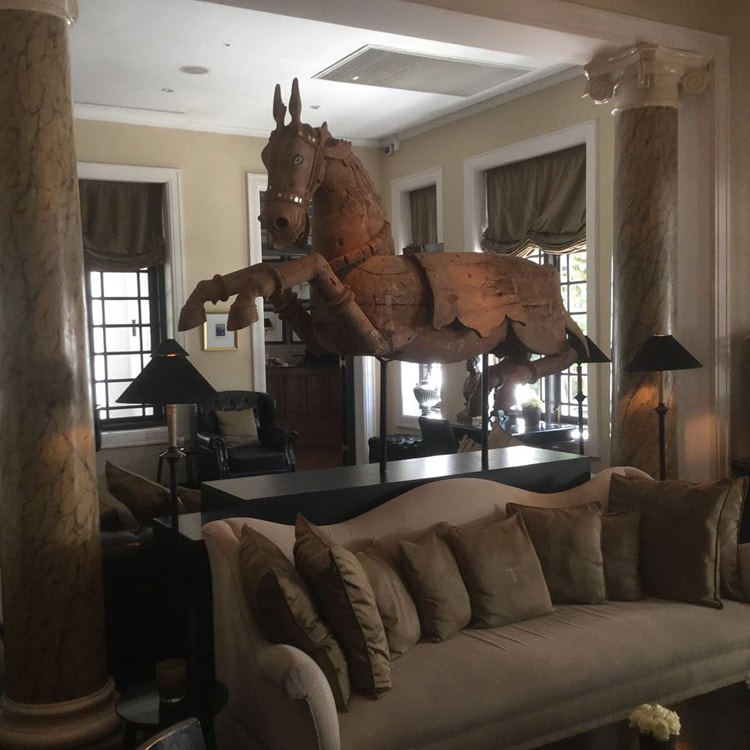 The Tintagel has also received Royal approval; the Prince of Wales stayed here at the recent British Commonwealth Heads of State meetings which were hosted by Sri Lanka in 2013. Naturally I stayed in what is now the "Prince of Wales Suite". Very nice it was too. I may also add that the restaurant is very good, attracting non-resident guests. Many hotels can be let down by their food, not so the Tintagel, where Asian fusion, prepared with the freshest daily ingredients takes pride of place.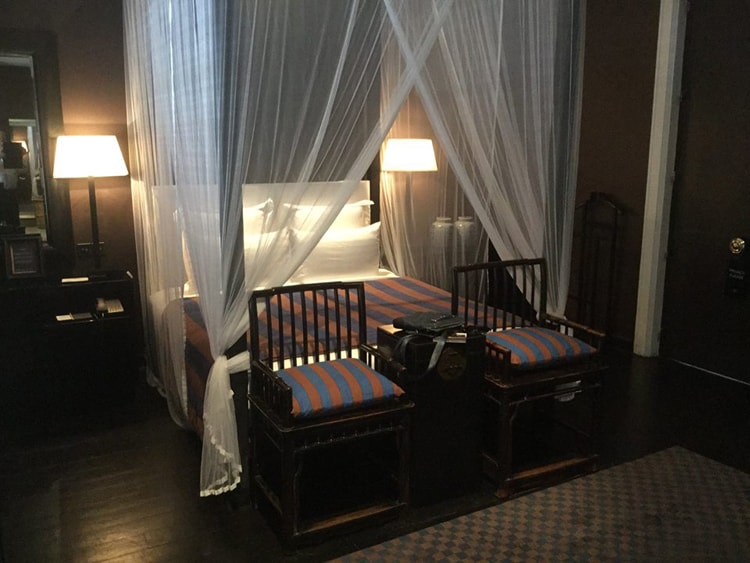 I am very pleased with the manner in which the Sri Lankan Government, as well as local and foreign investing entrepreneurs are approaching Sri Lanka's tourism industry. Apart from the rash development of inappropriate low end tourist places that occurred along parts of the coast in the wake of the 2005 Tsunami, much emphasis has been placed on quality rather than quality. Sri Lanka, upon arrival, greets  tourists with the phrase "Welcome to our Island Paradise". It is the planned, and well thought out move towards an upper market style of tourism that sets it apart from neighboring Thailand, and is also making use of the national cultural and colonial heritage. The Tintagel shows what can be done, and this augers well for the development of Sri Lanka as a tourist and business conference destination of choice.