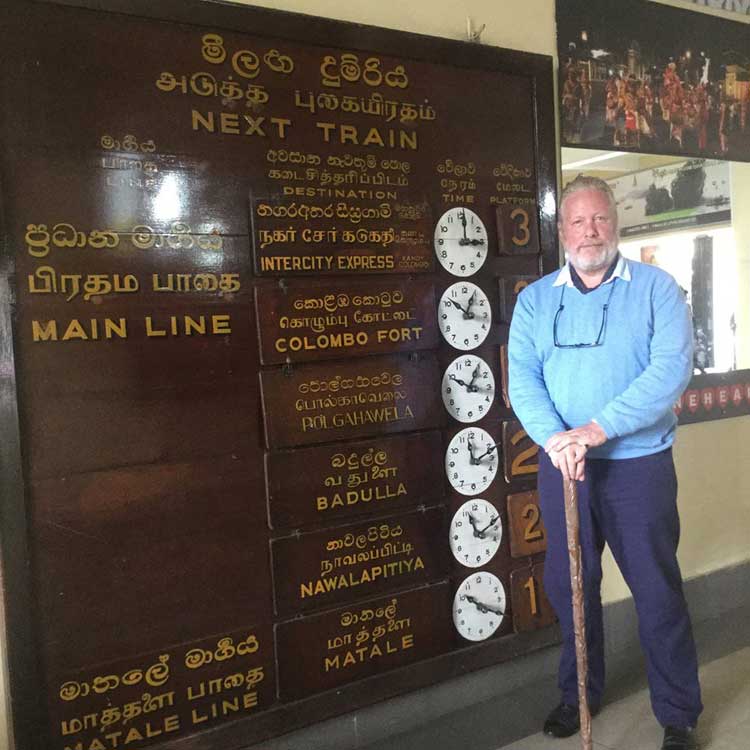 My Winter months are spent on the south coast of Sri Lanka, which is very beautiful and has amazing sea food, however as the year progresses can be prone to occasional hot, intensely humid spells. I have a swimming pool I can dip into, and the beach is just five minutes away, but its also good to have a complete change of scenery as well.  What I like to do at such times, much as generations of expatriate Dutch and British did before me (the colonial and seafaring Portuguese tended to stay coastal and didn't venture much into Ceylon's interior) is to get to higher ground, where the temperatures drop, the air is fresher, and the climate more appealing. In fact, Sri Lankas' Tea Country can be almost European in atmosphere – not for nothing is the highest Hill Station, Nuwara Eliya, also known as "Little Scotland", while roses are grown at these altitudes.
I can of course take the train directly from my local station at Unawatuna, and travel the entire distance. It terminates at Colombo, the capital city, and is a very nice journey in its own right, hugging the South-West coast of Sri Lanka. Sometimes, when not in a rush, I use it to get into Colombo.  However, on this occasion, I start the adventure in Colombo – taking the train through to Nanu Oya, the station serving Nuwara Eliya. I've done this journey before, two years ago, which readers can re-acquaint themselves with here but on this trip I have an added mission – to visit the Rose Gardens at the Botanical Gardens at Hakgala.
The journey from Colombo to Kandy, which is the first leg, starts off through low land plains, then becomes gradually steeper with some amazing views over to Adams Peak on a clear day. However its not the most spectacular part of the journey. Once in Kandy, I grab a car and travel two more hours above Kandy, and stay overnight at the wonderful Ashburnham Estate  which requires booking and advise into any noisy families with children are staying, but if not, its an excellent retreat.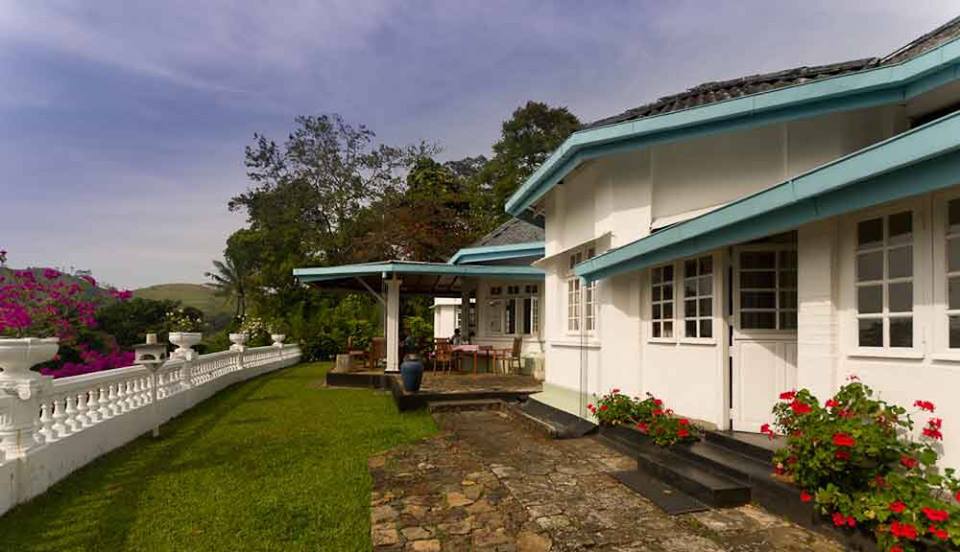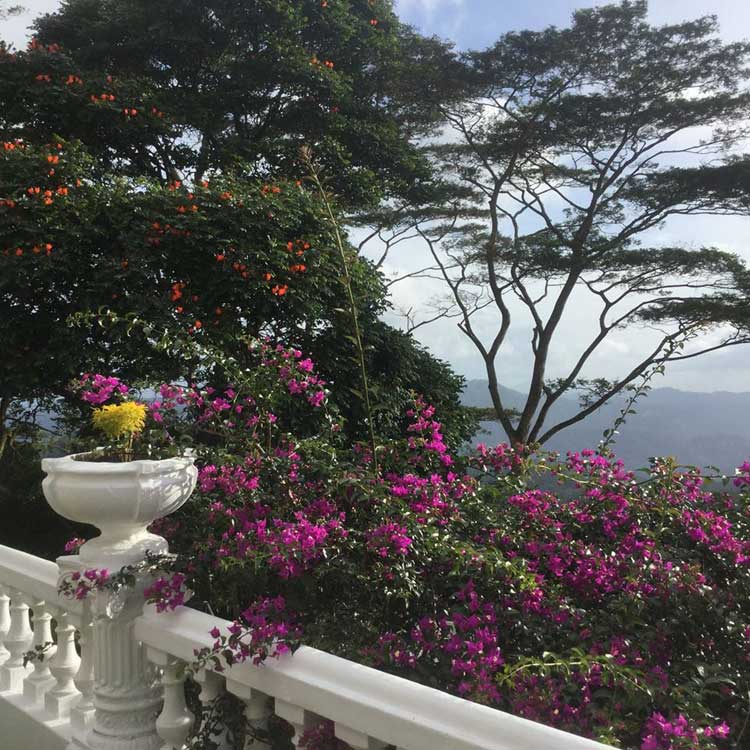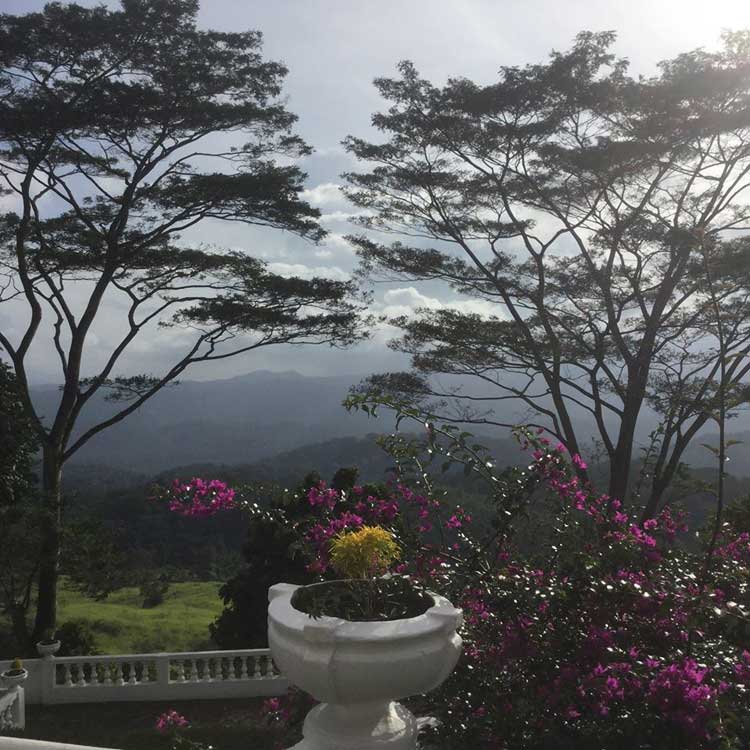 The Ashburnham Estate
The next morning I am driven back to Kandy to get the train to Nanu Oya. This is the station that serves Nuwara Eliya, which never had its own rail connection – the mountains are just too steep and treacherous, and the line through to the city would have been far too expensive to build. This Kandy-Nanu Oya journey is often regarded as one of the most spectacular train journeys in the world. It's a four and a half hour journey from 400 to 2000 meters altitude way up in the Sri Lankan central Highlands passing through some of the worlds finest black tea estates.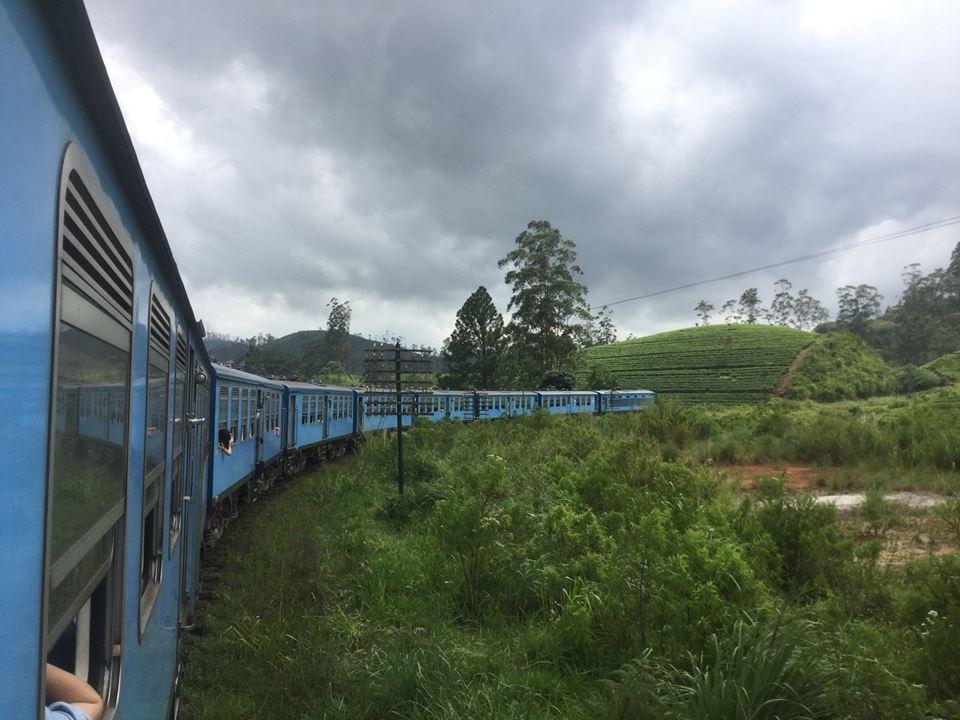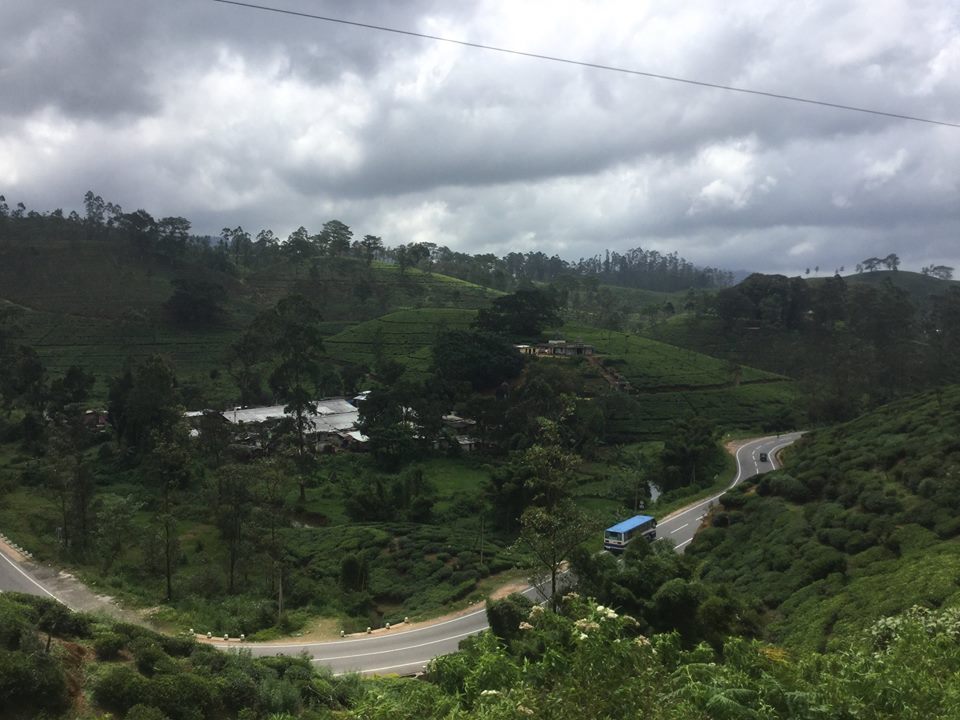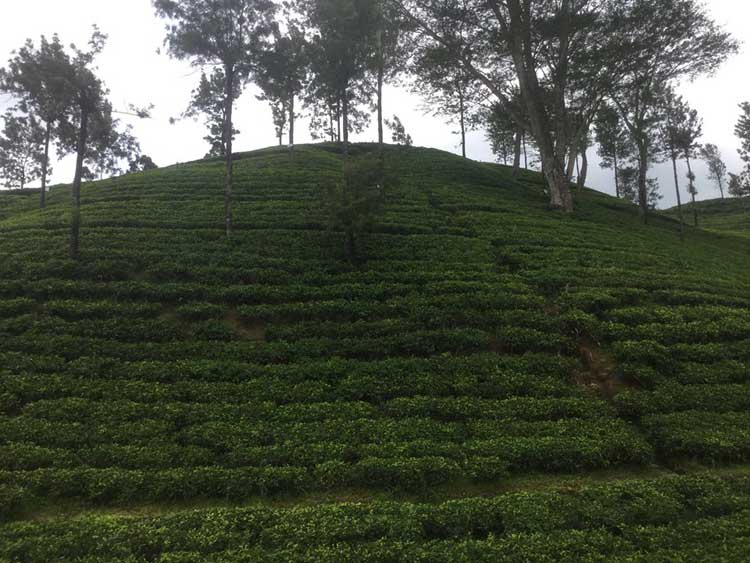 Arriving at Nanu Oya and driving into Nuwara Eliya itself provides an impression of just how rugged this part of Sri Lanka is. En route, I pass the famous Somerset Estate, whose fresh silver tip tea buds can fetch extraordinary prices at auction. Neat, pristine and very lush, tea covers almost every available undulating surface as far as the eye can travel.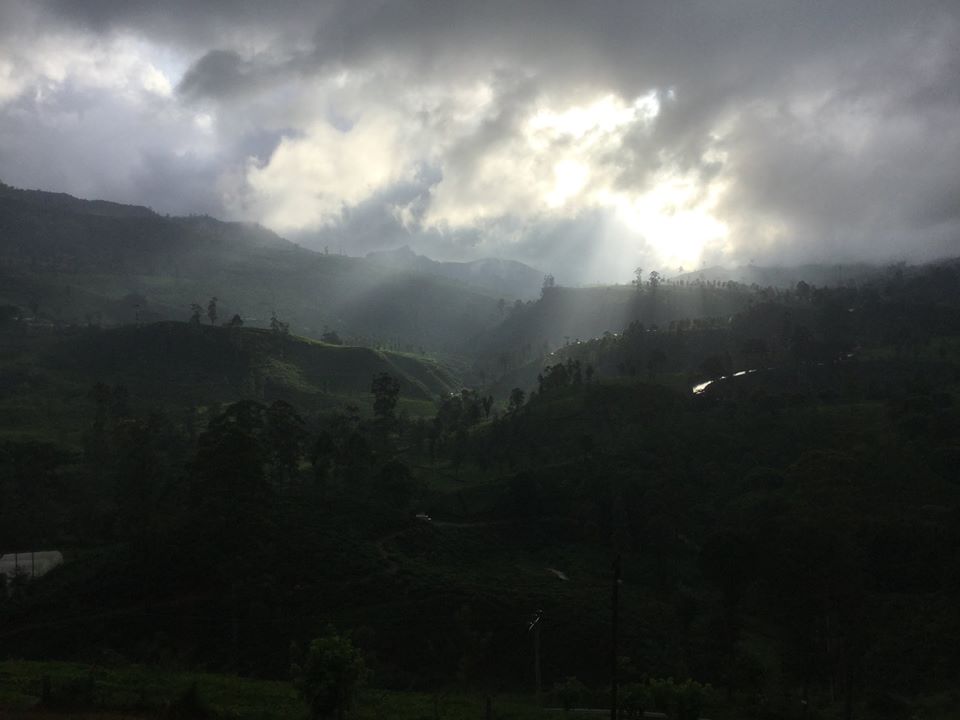 That evening, I check into the Hill Club  where, fittingly, guests must still dress for dinner. It may be 30 degrees and hot back in Unawatuna, but up here in the evenings it is chilly at 2000 meters. Ties and a jacket are required, and its apparent why when one sees the warm blaze of an open log fire to keep the damp chills away.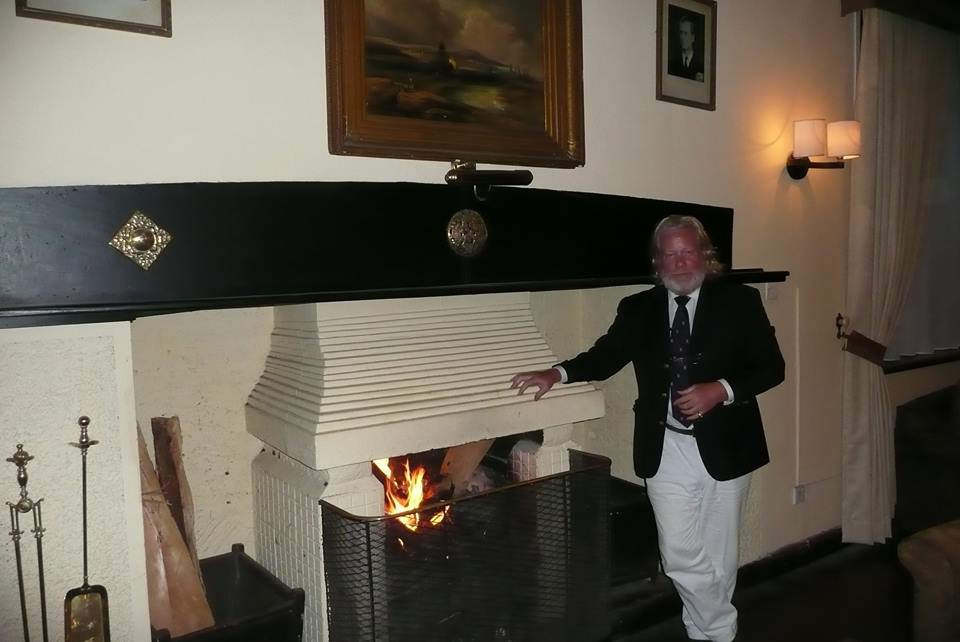 Interestingly, the area around Nuwara Eliya contains many small lakes, brooks and streams, and back in the day the British seeded them with Brown and Rainbow Trout for sport. These fish do not naturally occur in Sri Lanka, and the stocks were introduced as sterile, to keep down the potential of environmental damage. Nonetheless, some of the local waters proved quite capable of supporting these fish. There are several stuffed Trout on display at the Hill Club, with the pick of them being this, attributed as a "Rainbow Trout Hen Fish, caught in Testings Pool, George Valley River, 21st August 1927; weight 5lb 4oz"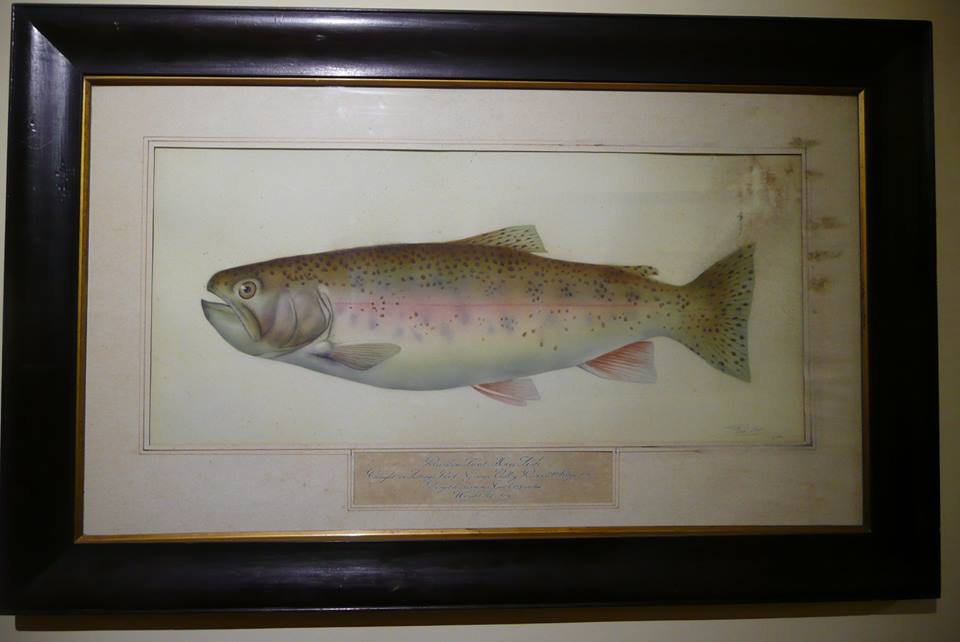 The Hill Club, once in danger of extinction, has recently undergone a transformation. A better policy of allowing non-members to join for one evening (minimal charge) and providing jackets and ties for guests turning up without them, plus a complete overhaul of what had become a frankly tired menu has done wonders. A properly F&B educated Manager has spruced up the menu, and made significant inroads into developing the wine list. I try the local Nuwara Eliya Beef and Lamb on different evenings, and very good they were too, with waiter service and a wonderful ambience of how life was like in British Colonial times. The Hill Club has once again become a "must visit" on the journey to Sri Lanka's Tea Country.
I sleep well. Tomorrow, I am to discover all about Quinine, the principal and original ingredient in Tonic Water, and the main reason the Gin & Tonic became the British Colonial tipple of choice.