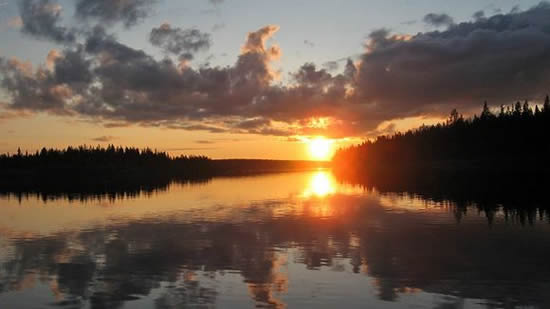 Midsummer has just been and gone, and the years days are now – gradually – drawing in. Midsummer is celebrated throughout the Baltic – with long evenings never really getting dark. I am reminded about the Finnish anecdote concerning Jean Sibelius, drinking and gambling with his friends at Helsinki's famous Kappeli bar. Informing them at 4am he had to go away to St. Petersburg for a few days to work on some compositions, he returned, only to find his friends still drinking, and still playing cards where he had left them. "Jean!" they admonished him" "For Goodness sakes stop wandering in and out all the time and close the door!"
On this occasion I have taken in three great Baltic cities – Tallinn, St. Petersburg and of course Helsinki. The latter is great because if flying from North East Asia – I live in Beijing – it's just a quick 7 hour hop over the top of Russia and just a 5 hour time difference.  With long evenings, it's hard under those circumstances to even feel any jet lag, and Finnair is Scandinavian cool as an airline.
Tallinn is one of Europe's oldest cities, being established in the 11th century; its beauty lies still within its 13th & 14th century buildings, and of course the charm often associated with ex Soviet states close to Russia. Staying at the Schlossle Hotel – part of the Leading hotels  of the world group  I usually try and utilize – I found myself in the center of the city, yet quiet and historic. Bird song woke the Baroness and I up each morning, and vivid blue skies dominated. The city is just gorgeous and the cuisine amazing – foods such as Lampreys (a fish so delicious, Henry V died from "a surfeit" of them (meaning he pigged out on so many he croaked) to Wild Boar and Smoked Salmon. Plus of course Vodka – and to celebrate that I purchased from one of the antique stores a solid silver Estonian vodka cup from the Russian Imperial days, with sufficient capacity for a double shot. I carried it with me everywhere I went. It did not go neglected in terms of fulfilling its purpose. Tallinn is just beautiful, and my dear readers, you must visit. Small it may be, but Estonia is just stunning.
An overnight cruise took us to St. Petersburg and the main events – two nights at the Mariinsky Theatre. Those who know me will recall I am a big fan of Russian opera, and as Moscow's Bolshoi is to Ballet, so the Mariinsky is to Opera. Valery Gergiev is a hero of mine, and it was he who took the conductors baton for a contemporary reading of Mussorgsky's opera par excellence, Boris Gudonov. It's a big event, any Boris production, requiring timber rattling male bass parts and chilling dialogue as the ghost of Dmitry, the child prince murdered by the main character drives the protagonist slowly insane and ultimately to his death. It is of course, both very Russian, and great fun, in that curiously morbid yet entertaining manner that only Russians and their music are able to convey. The performances were stunning, and I applauded for long after the curtain had fallen on the three hour production.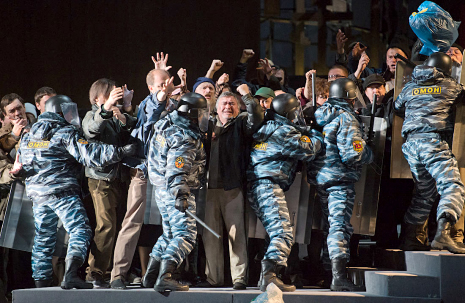 The rest of the evening was taken, appropriately enough, by several cups of Russian Standard Imperial Vodka (in my new Russian silver vodka cup) at the Hotel Grande Europe which remains up there with the Ritz and Claridges when it comes to expensive opulence. The hotel also serves Bossner Baron cigars; which are almost impossible to find outside of Russia but are made from leaves grown in the Dominican Republic and Nicaragua. Funded by a Russian oligarch, Bossner's are hard to find but well worth looking out for. I recommend them, and I purchased two boxes for my humidor at home. I also recommend taking up with a woman who can abide such matters, and the Baroness can. Indeed, if I forget to provide an early puff on one of my cigars, I am reminding of my duties with a sharp kick to the shin. Which with the type of shoes Italian women like to wear can be both sharp and painful. Consequently, my humidor is kept full, and my manners towards the fairer sex are exemplary.
The Mariinsky's second evening provided the Prima Ballerina
Ulyana Lopatkina
 almost certainly the greatest dancer performing today, with two ballets; Paquita and Stravinsky's Firebird. Stravinsky especially is always good for a slightly macabre theatrical piece, and Ulyana did his music proud. Michel Fokine of course provided the choreography, and it looked as stunning as it must have at Diaghilev's premiere of the piece back in 1910. Another joy, and the triumphal music at the finale was playing in my head for the rest of that evening and much of the day afterwards as well.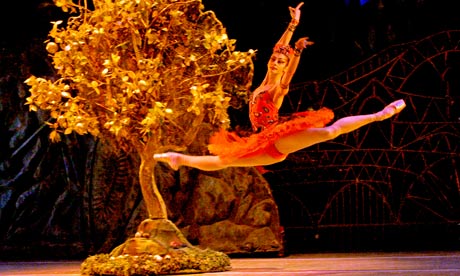 The third day was taken up with the usual run around the Hermitage, with the objective on this occasion to see Antoine Bayre's bronze masterpiece
"Lion Crushing A Serpent"
 of which I am lucky enough to have a similar piece, signed by the sculptor (he recast about 200 smaller versions) at home, which I purchased for USD200 in Harbin a few years ago. It is priceless, yet the original remains in the Hermitage. I found it on level three. The museum shops replica I noted cost Rubles 6,500, which is about the same as I paid for my Bayre original from Harbin. (I also once found a solid silver caviar holder in Beijing's Panjiayan flea market, but that's another story). A quick trip to Pushkin's restaurant on Nevsky Prospekt rounded off the Russian leg, wild salmon soup and course course more vodka. Plus a very good Russian Bubbly from
Victor Dravigny
.
From St. Petersburg to Helsinki overnight, and decamping to the famous Esplanade
Hotel Kamp
. A couple of short cruises around the offshore islands, and plenty of shopping – Helsinki is the world design capital for this year, and Nordic Designs I at least find very cool. Any nation whose inhabitants live on wild smoked salmon and reindeer steaks has got to be cool, and the Finns have it in spades. I'm looking at acquiring property in Finland – St. Petersburg can be visited for up to 6 days visa free from Helsinki, and the Baltic States are just beautiful. Finland too has a lot to offer, especially during the summer. I'm a fan of the Baltic Long White Summer Nights, and I am looking forward to returning.