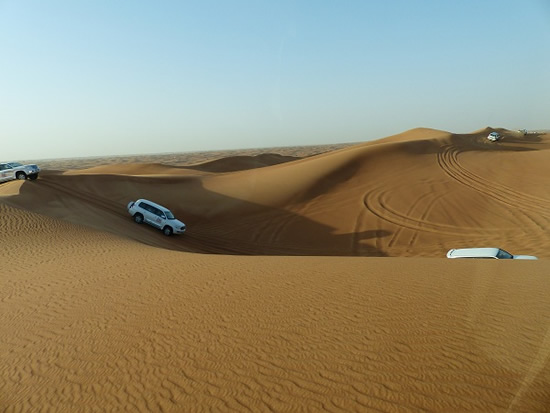 It's been some ten years since I was in Dubai – it used to be a regular stop over to and from Europe and Asia, but better aircraft have meant that refueling stop over is not as necessary as before. I was called to attend business meetings – we're looking at linking up with some firms in the region and I had a couple of productive meetings. It is also only a three hour flight from India – making it almost literally an easy weekend jaunt for my Asian stamping ground.
But business reasons aside, it was also good to spend a long weekend marveling at just how far Dubai has come – from somewhat sleepy backwater to a tourist and shopping heaven. While the vast malls have a certain appeal – I'm immune to the "exclusivity" of Herms and Louis Vuitton and their ilk when I see them in every shopping center in every city; what used to be "luxury" is now decidedly middle consumer class. Thankfully Dubai does retain some indigenous culture – and being the Middle East of course is the gateway to some amazing products, and especially the essential oils and fragrances.
Nowadays I tend to refrain from shelling out on men's colognes (although I can still be tempted by a bottle of Creed or Aqua de Parma) and if Chris smells at all, I'd rather it was eau naturelle. Rather than expose the rest of the world to my endocrine glands however, I use essential oils – they are far more potent and last all day. And being oils are far better for your skin than aftershaves and so on, which are largely alcohol based. I did go through a phase once of splashing Malt Whisky on after a shave, but no-one noticed I had the romantic aroma of the Highland Moors and I felt it was a waste of perfectly decent scotch. So if its aromatic you're after, the Middle East rules the roost. After all, the Muslims have been perfume traders for centuries – the Three Wise Men, armed with Frankincense and Myrrh – both of whose oils I have worn in the past – came from the East of course.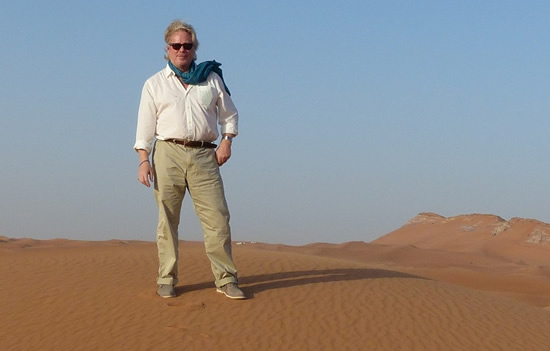 Raveling as much as I do I have second sponge bag – one that is filled with aromatic oils. As spring has broken I have taken to wearing Rose, although in the winter I will go for something more deep, such as Amber. Otherwise Sandalwood is always an excellent choice for men. Plus a bath in the late evening or early morning – as is my preferred habit – with a good few splashes of oil in the water makes everyone happy and I have good dreams. So ditch the alcohols and go essential.
Other than that, a weekend in Dubai must involve some mad pursuit such as Wadi Bashing, which is basically driving a 4×4 at high speed and at crazy angles across the sand dunes. You need a car equipped with a rollbar just in case it tips over, but I had a fun few hours messing about. I don't usually drive in Asia, it's far too manic, so I can let some steam off amongst the dunes. After that, its camp fire time and belly dancers amongst the camels in the desert as the desert sun disappears and the stars arrive, as One Thousand and One Nights depicts.
But before the story telling, there's hawking, and the specimen I am holding is in fact a Peregrine Falcon. Usually they are blueish-grey, but this particular bird was very pale. It must be a regional pigmentation varietal, probably to better blend with the desert surroundings.