Mumbai Recovers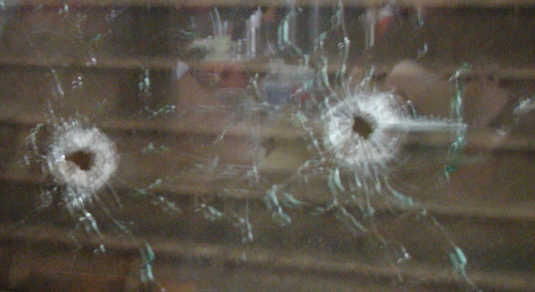 After the media frenzy of my published comments on China Briefing concerning the unintentional leaking of the Chinese governments RMB/US exchange rate position, February was spent mainly in India assessing our local market position and reflecting on business confidence, particularly in Mumbai following the November terrorist attacks on the city. My firm has been investing in India – we have five (albeit small) offices there, and the global financial crisis, coupled with the Mumbai attacks, had lead to questions over how much progress we would be able to make during 2009. Happily, I found Mumbai in a resilient mood, albeit one that was still showing off its scars. The Taj Hotel, wish had been the scene of much bloodshed, has reopened, and Leopold's café, a popular haunt amongst locals and tourists alike, was packed, even with bullet holes in the pillars, plate glass windows and holes in the floor where grenades had gone off. The attitude was a mix of defiance, and of fatalism. Still, it was sobering as I knocked back a lime soda to think of what had happened to the people directly in the firing line of the bullets.
Our India business last year had been showing signs of promise, and although the global financial crisis had taken some of the wind out of our expansion sails, I was able to see enough dynamism and confidence in Mumbai for me to be able to take to our practice partners an increased budget for expansion in India, and into Mumbai and Chennai especially. It's a slightly odd time to be in India, a lot of promise, and a lot to do. But meetings with various potential business collaborators went well, and old friends in the city seemed to be back to normal. Curiously, the atmosphere in Mumbai seemed more up beat than Shanghai. Accordingly, much dining was had at Indigo, and it was great to be able to enjoy a couple of bottles of the local "Marquis de Pompadour" fizz – which, under it's "Omar Khyamm" export label was the preferred bubbly served at Government House in Hong Kong when Chris Patten was incumbent. Indian wines generally are pretty good, and in particular the Sula Dindori Red Wine is a must have – if you can find it.
Generally, business in India seems to be picking up in terms of increased FDI, and on attended a British Business Group meeting in Mumbai I was impressed by the turnout – over 250 people. Last time, two years ago I had attended the same event there were about 30 hardy souls. What with regular cigar club meetings being held, and the top end sports and social clubs being sold out of memberships, it very much seems as if Mumbai is poised to take off as a destination for the well traveled expatriate businessman, and it has that vibrancy that Hong Kong had in the early 1990's, and that Shanghai had in the early 2000's. As China reaches a certain level of sophistication, at least in it's primary cities, the exciting, cutting edge of the first ripples of development and wealth creation that can appear so infectious certainly seem to be at home in Mumbai, and I'm looking forward to spending more time here. Places to go? Indigo is the hangout in Colaba as a restaurant, the Friday evening sundowners at the rooftop bar at the Intercontinental Hotel on Marine Drive are a welcome end to the working week at 6pm.
Slumdog Millionaire
A big talking point in Mumbai of course is "Slumdog Millionaire", the British financed and directed (Danny Boyle) eight Oscar winner that has just cleaned up. Largely ignored by the Indian media and cinema goers on release, it is now both a source of national pride and some confusion. Step forward then, my friend Alex de Grunwald, who was part of the production team on Richard Attenborough's "Gandhi", who has lived in Mumbai for the past seven years. It seems "Slumdog" was never anticipated as being a mainstream film and was originally going to go straight to DVD. With a cast of unknowns, and a local perception that it focused to heavily on the nasty underbelly of Mumbai, it was largely derided as a "foreigner's perspective" of India. No-one went to see it. However, it was entered as a last minute candidate at the Toronto film festival, and won the "Audience Favorite" or similar award, and on the back of that success, was entered into a few other similar competitions. In most, Slumdog won awards for the viewer's favorite film. Here, I'm sure a lot also had to do with A.H. Rahman's craftily spontaneous, "traditional yet contemporary" score, and the picture started to garner attention. As Alex said, winning Oscars is always about a large element of luck, and Slumdog certainly had that. But with Oscar success in the bag, the film is now being reevaluated in India, and it may well prove to be a catalyst for change in the type of subject matter Bollywood itself feels comfortable in dealing with. That can only be to the good as the plight of those living in Mumbai's slums and beyond is reexamined and perhaps now less likely to be simply swept under a carpet of Indian dust and political obfuscation.
Chennai Booms
A highly satisfactory experience on the newly international routed Jet Airways sees me depart Mumbai with a new office location in hand, and an internal flight south east to Chennai. Jet were granted an international license to fly last year, and it seems they are pulling out all the stops to impress their passengers. I recommend them for internal flights in India – I've yet to try the international routes, b on this evidence they'll stand up. Chennai is always an interesting destination, and improvements at the airport now make it far less of a hassle before. The spot where a large, descending brick had nearly hit me on the head by the baggage claim (and potentially killed me) is now covered in top quality ceiling tiles, and there's barely a speck of construction dust about. More importantly, the lounge facilities are good, with an excellent bar, coffee shop, and well stocked bookstores and gift shops to browse around.
Chennai, along Mumbai, is developing as a primary destination for FDI into India, and a new slew of luxury business hotels, as well as bars and restaurants is springing up to cater for this. Much of the manufacturing industry here is either looking at servicing India's own domestic markets, or export to South-east Asia, facing as it does, eastwards towards Thailand. The people here reflect that, the local cuisine has far more Thai and Khmer type ingredients than is found elsewhere in India, for example lemongrass and coconut are both primary ingredients, which you don't find in Mumbai or Delhi for example. Our Chennai operations look promising and we have a lot to do here to reach our potential.