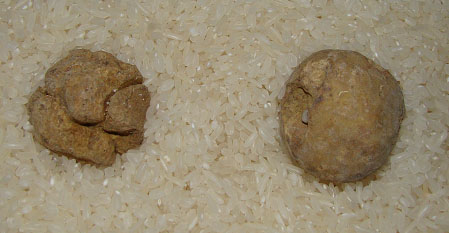 I unashamedly enjoy my food and drink – in fact I cook a lot at home as well, where even my kitchen has its own library, its shelves stuffed with everything from the Silver Spoon and Larousse to a plethora of ethnic and regional cookery books from my travels around the world. Visiting somewhere, then trying to recreate the best of their cuisine at home is a regular weekend pastime. This means trips to the local markets, where Beijing often has a vast array of local fresh products, and near its Embassy district, a huge market with everything from anywhere all provided to keep the multitude of Embassy kitchens happy. Consequently, I often cook and eat according to the seasons – a diet of mainly fish during the summer, and white wines as would befit a city that can get positively steamy. During autumn and winter, Beijing gets cold, and more meat and red wines are consumed.
Our home cooking standards are quite high, so when we do eat out, it's got to be good, and of course there are many dishes that it's not possible to either obtain the ingredients for or even prepare at home. But I always look forward to the 1st November. That signals the arrival of the first Alba truffles in China (They are imported from Italy via Shanghai). Alba truffles are the literal white gold – the most expensive truffle ever was sold in Hong Kong in 2006 for a whopping USD160,000. It weighed 1.51kg. To put it directly, that truffle cost more than double the price in weight than 1.51kg of gold does today.
Every year for the first truffles I always head for Aria, the Italian food and wine outlet at the China World Hotel in Beijing. Part of the Shangri-La chain, this is one of the cities primary landmarks. According to their F&B manager, Shangri-La employ a specialist truffle consultant whose job it is to secure purchases of Alba truffles for Shangri-La worldwide, a position that must have a budget running into million of dollars.
Anyway, they have arrived, and we went to sample them. Aria produce a special truffle themed menu each year to commemorate this most expensive of foods, which of course being Italian involves pasta, risotto and other delicacies. This year, the menu includes a Roasted Artichoke Veloute, seared scallop with foie gras pate; slow cooked duck egg with grilled asparagus; Aglanotti with wild mushroom, and a 9+ medium roasted sirloin. Plumping for the soup and the pasta, a white beloved Mat then lovingly shaved slices of fresh truffle over each of the dishes as they arrived. Ahh, the aroma!
 I had them, quite appropriately, with a bottle of Gaja Barolo, a deep, fruity red from the Piedmont, the same region as the truffles originate. It was sublime, and a perfect match. Truffle season only really lasts for six weeks – from now until the middle of December, and the white Alba truffles are the ones to have.  Last year Aria spend USD56,000 on truffles for the season, I intend to help them break that record.