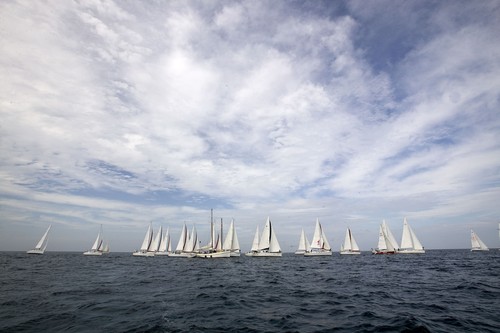 China Briefing is off to a flying start in race one, day three (far right)
Today we had two races, and on both occasions the China Briefing yacht got off to exceptional starts, way ahead of the pack and the far larger boats. With better winds, and a shorter course, the conditions featured us much better and the crew were far more disciplined and working far better together as a team.
In race one we placed fifth, and in race two, fourth (just missing out on a third place trophy by two minutes). China Briefing is now placed sixth overall from 110 entrants.
Thursday is a rest day for all crews, with hostilities commencing again on Friday and Saturday.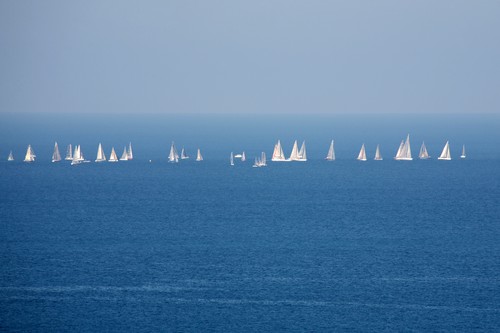 Part of the fleet off KO Yai Island, Thailand. China Briefing is in there somewhere